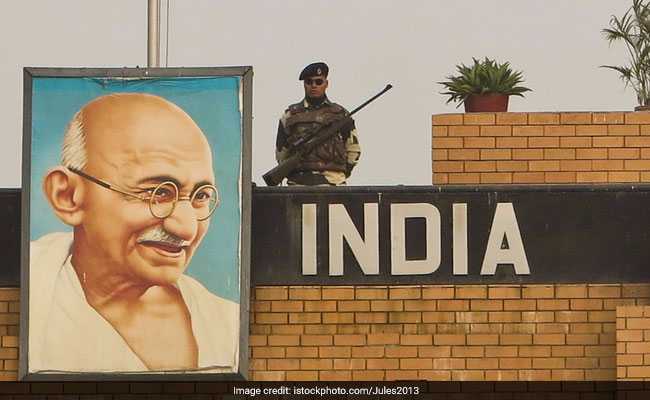 New Delhi: Mahatma Gandhi, the man who led India to freedom from the oppressive British colonial rule, was assassinated on January 30, 1948 at the age of 78. Nathuram Godse, a Hindu fanatic, was found guilty of murdering him and was executed the following year. Mahatma Gandhi led a non-violent mass freedom movement in India called Satyagraha or 'devotion to truth', which has been exemplary for the whole world. His words continue to inspire young and old. On Mahatma Gandhi's 70th death anniversary, also observed as Martyrs' Day or Shaheed Diwas, here are some of his quotes that continue to inspire.
10 Inspiring Quotes By Mahatma Ghandhi:
Truth alone will endure, all the rest will be swept away before the tide of time. I must continue to bear testimony to truth even if I am forsaken by all. Mine may today be a voice in the wilderness, but it will be heard when all other voices are silenced, if it is the voice of Truth.
The weak can never forgive. Forgiveness is the attribute of the strong, said Mahatma Gandhi.
A man is but the product of his thoughts. What he thinks, he becomes.
Always believe in your dreams, because if you don't, you'll still have hope.
Seven social sins: politics without principles, wealth without work, pleasure without conscience, knowledge without character, commerce without morality, science without humanity, and worship without sacrifice, said Mahatma Gandhi.
Non-violence in its dynamic condition means conscious suffering. It does not means meek submission to the will of the evil-doer, but it means the putting of one's whole soul against the will of the tyrant. I am not pleading for India to practice nonviolence because it is weak. I want her to practice nonviolence being conscious of her strength and power.
A man of truth must also be a man of care, said Mahatma Gandhi.
You must not lose faith in humanity. Humanity is an ocean; if a few drops of the ocean are dirty, the ocean does not become dirty.
We cannot evoke the true spirit of sacrifice and valour, so long as we are not free.
My life is my message, said Mahatma Gandhi.