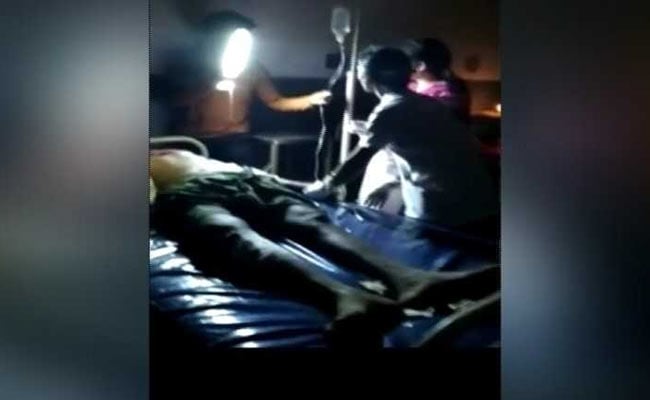 JABALPUR:
A government doctor has quit her job in Madhya Pradesh's Jabalpur after the police didn't act on her complaint alleging that some "goons" from the ruling BJP had misbehaved and threatened to sexually assault her at work.
The pediatrician hails from a family of Congress leaders including a former chief minister.
The doctor told the state government that some persons accompanying a patient had hurled filthy abuses, followed by threats to "dishonor" her and touch her private parts. The doctor said she complained but the police did not even file a complaint because the men were linked to the BJP.
This was in early February.
The threats, however, continued.
In a Facebook post that the doctor recently put out, she alleged she was often chased and threatened with acid attacks.
"I come from an eminent family and I cannot work in such humiliating circumstances. Please accept my resignation," she said.
"My father is a retired police officer, brother a lawyer. And dozens of relatives are in the police and are lawyer... So people are well aware of the crime. Still no FIR!" she wrote.
The doctor said a woman had come to her with a young girl, accompanied by a BJP leader. She advised the girl to consult a specialist. Somewhere down the line, they got into an argument.
Congress leader Jyotiraditya Scindia lent his support. He called the harassment "very shameful", citing the case as proof that the BJP's 'save the girl child' campaign was hollow.
The outrage that followed her Facebook post appears to have pushed the police into action.
Today, the Jabalpur police declared that it had registered a case on the doctor's complaint.
Jabalpur district police chief Saurabh Kumar said the doctor had approached the police station with a written complaint. The local police officer has inquired into the complaint and registered a case.
But it shouldn't take the police three months to register a case?
The police officer rejected suggestions of political interference, arguing that the officer first had to inquire into the complaint because "both parties had submitted complaints against each other.
The police have registered a case of obscenity, criminal intimidation and obstructing a public servant from discharging public functions.