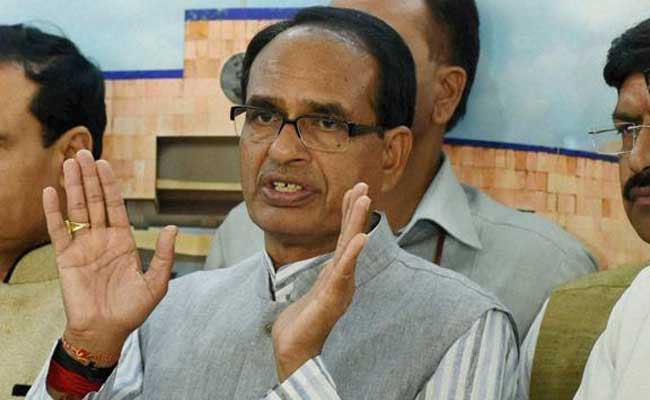 Sehore (Madhya Pradesh):
Madhya Pradesh Chief Minister Shivraj Singh Chouhan has said that the Congress crying over the alleged faulty electronic voting machines (EVM) was nothing but an excuse as they are prepared for their defeat in the assembly polls, for which the voting took place on Wednesday.
Mr Chouhan's comments come in the wake of a number of Congress leaders including Jyotiraditya Scindia and the party's state unit chief Kamal Nath complaining of faults in the EVMs, which surfaced on the Election Day.
"It is an excuse they are cooking up for their defeat in the polls. When they can't pin the blame on anything else, they hold EVMs responsible. This only indicates that they have accepted defeat in advance," Mr Chouhan said.
According to media reports, hundreds of EVMs and voter-verifiable paper audit trail (VVPAT) machines had to be replaced by the Election Commission across the state due to technical snags, leading to hours of delay in conducting the poll.
The Congress leaders have appealed to the Election Commission of India (ECI) to extend the deadline of voting in affected areas to make up for the time wasted due to faults in the EVMs.
When asked about the incidents of violence in Bhind, which the Congress has alleged to have been sparked by the BJP, Mr Chouhan said that he would comment only after he was fully updated with the facts. He, however, refuted the allegations that the BJP workers were involved in the incident.
"BJP never promotes violence. BJP always supports peace. I am not aware of the incidents very well. I will comment when I know more," Mr Chouhan said. He also refused to comment on Pakistan Prime Minister Imran Khan's statement about Punjab Cabinet Minister Navjot Singh Sidhu that he could win elections in Pakistan.
When asked to comment on Kamal Nath visiting a temple in Chhindwara constituency before casting his vote, Mr Chouhan said, "I will not speak much on that. Visiting temples is a matter of faith. Even I have visited temples. We have been going to temples since our childhood. The Congress' misdeeds in the earlier days were just a gimmick to attract votes."