NEW DELHI:
PM Modi this morning extended a line of credit worth USD 1 billion as part of its investment for the Far East region, during his address at the 5th Eastern Economic Forum in Russia''s Vladivostok. He said that his government was actively engaged with East Asia as part of its "Act East" policy. This will also give a new dimension to our economic diplomacy. He stressed that the relation of India and Far East is not new but ages old. He further said that New Delhi was working towards building a "New India" on the "mantra" of "sabka saath sabka vikas", wherein "we are aiming to be USD five trillion economy by 2024." The Prime Minister was attending the Eastern Economic Forum as the chief guest.
Here are the live updates of PM Modi's Russia visit:
Our govt has an 'Act East' policy, says PM Modi
For Far East, India will give a line of credit worth USD 1 billion, says PM Modi
PM Modi launches "Act Far East" policy to boost India's engagement with Russia's Far East
President Putin's vision for all, is like our "sabka saath" aim
India has old ties with Russia's Far East, says PM
Thankful to Russian President Putin to let me be part of this event, says PM Modi
Russian President Putin's vision for Far East will succeed, says PM Modi
India will walk shoulder-to-shoulder with Russia in its development of Far East region
India was the first country to open a Consulate in Vladivostok.
PM pays tributes to the hard work and courage of those living in Russia's Far East.
India and Russia's Far East have enjoyed close ties for ages.
PM Modi begins his address at the Plenary session of the Eastern Economic Forum as the chief guest.
Let us deepen the bond between India and Russia even further, says PM
Towards a new era of peace and progress in the Indo-Pacific
India is proud of the achievements of the Indian diaspora. I am sure here in the Russian Far East too the Indian diaspora will make an active contribution towards the region's progress.
In Russia, I have always experienced warm hospitality and friendship. Whenever President Putin and me meet, we do so in a very informal atmosphere. Our discussions are also extensive, says PM Modi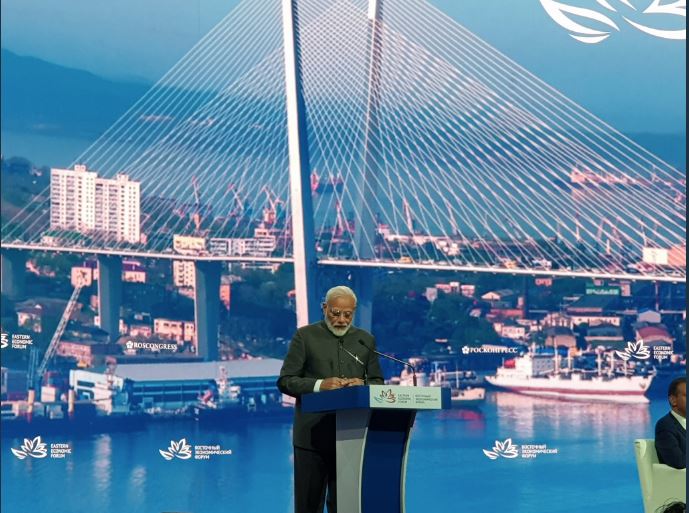 PM Modi visits India Business Pavilion
PM Modi paid a visit to the India Business Pavilion on the sidelines of the 5th Eastern Economic Forum.
The pavilion, called the "India Lounge", would serve as a platform to attract investment opportunities in Russia's Far East to the growing economy of India, and promote Indian investments in the region.
Before the departure of the Prime Minister to Vladivostok, the Russian Embassy in New Delhi had shared in a tweet stating that the pavilion is located in front of Building B at Far Eastern Federal University.
PM Modi also inaugurated the Indo-Russian Innovation Bridge on the occasion.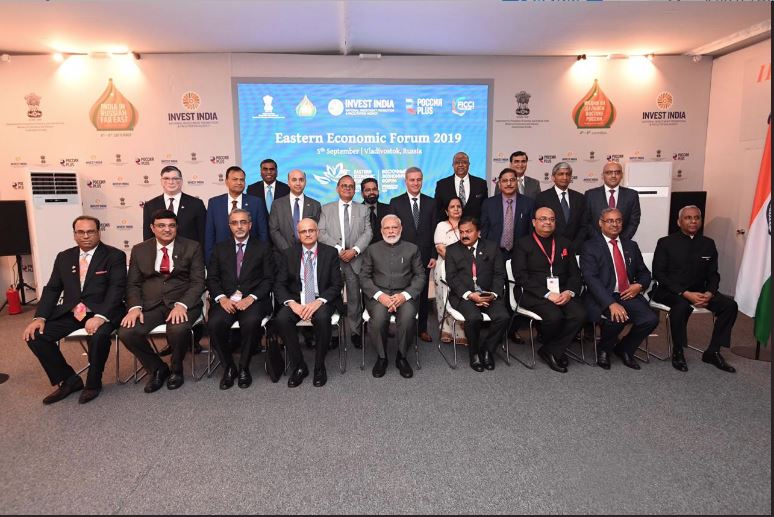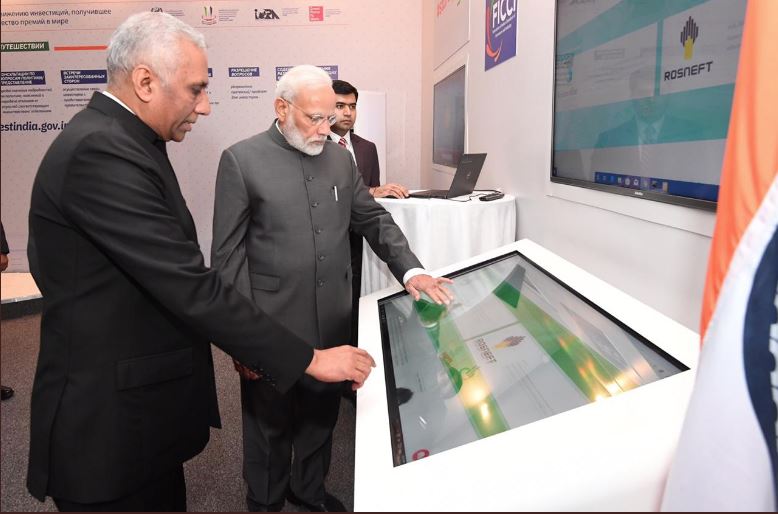 PM Modi holds meeting with Mongolian President
PM Modi holds bilateral meeting with Mongolian President Khaltmaagiin Battulga and took an overview of the bilateral ties.
They mainly talked about trade and economic ties.
Detailed talks will be held when Battulga visits India later this month, Foreign Secretary Vijay Gokhale said.
Besides Delhi, he will be visiting Bengaluru and Bodh Gaya, the Foreign Secretary said.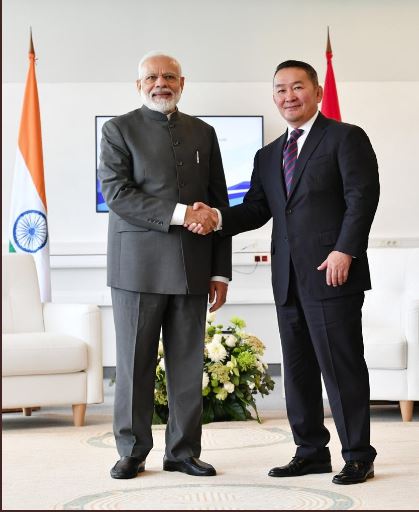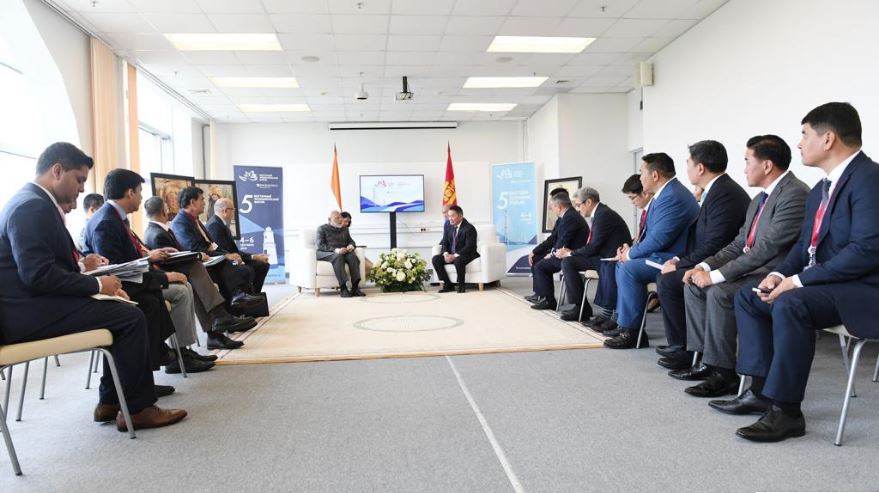 PM Modi takes up issue of Zakir Naik extradition with Malaysian Premier
Prime Minister Narendra Modi on Thursday took up with his Malaysian counterpart Mahathir Mohamed the issue of extradition of controversial Islamic preacher Zakir Naik, who is a fugitive in India and has taken shelter in Malaysia.
PM Modi and Japanese PM on sidelines of Eastern Economic Forum
A global partnership reinforced by robust bilateral ties

PM @narendramodi met with PM @AbeShinzo on the margins of 5th EEF in #Vladivostok. Discussed deepening multi-faceted ties in economic, defense & security, start-up & 5G areas and exchanged views on regional situation. pic.twitter.com/dKGdyHbGl9

- Raveesh Kumar (@MEAIndia) September 5, 2019
Modi meets Japanese PM Sinzo Abe
PM Modi met Japanese counterpart Shinzo Abe this morning and deliberated on a wide range of subjects on the sidelines of
5th Eastern Economic Forum (EEF) that is being held in Vladivostok, Russia.
Both leaders discussed strengthening bilateral relations in economic, defence and security fields among others, according to MEA spokesperson Raveesh Kumar.
This is the third meeting between Modi and Abe in a period of three months.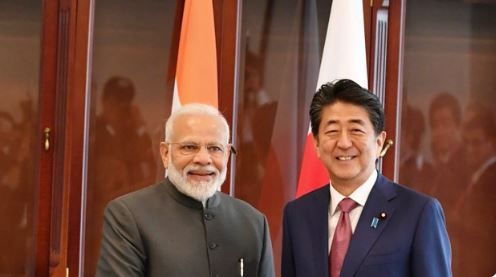 Day 2, Schedule of PM Modi in in Vladivostok, Russia
6 am - 6.30 am: Meeting with Japan's PM Shinzo Abe
6.45 am - 7.15 am: Meeting with Mongolian President Khaltmaagiin Battulga
9.30 am: Visit to India business pavillion
11.30 am: Plenary session of 5th Eastern Economic Forum.
3 pm: Joint visit to Fetisov Arena ( judo tournament )
4.30 pm: Arrival at Vladivostok International Airport. Depart for India.
1.40 am: Arrival at Palam Airport.
(Timing in IST)