New Delhi:
Congress leaders today staged a protest outside Home Minister Amit Shah's residence after the government's decision to withdraw the Gandhi family's Special Protection Group (SPG) cover. Congress president Sonia Gandhi and her children Rahul Gandhi and Priyanka Gandhi Vadra will now have Z plus category protection. A furious Congress lashed out the government, accusing it "playing with the lives" of the Gandhi family. Sources close to the family say they were not informed about the decision and found out from media reports. Z plus security means each of the Gandhis will be guarded by around 100 personnel of the Central Reserve Police Force (CRPF). The elite force SPG are now tasked with protecting only Prime Minister Narendra Modi.
Here are the LIVE updates on centre withdrawing Gandhis' Special Protection Group cover:
Rajasthan Congress On Centre's Decision
"Several leaders, including the Gandhi family, have sacrificed their lives. An environment is being spread in the country in the name of terrorism and other issues. In such a situation, withdrawal of security cover of Sonia Gandhi and other members of the Gandhi family is highly condemnable and is a part of big conspiracy."
Rahul Gandhi's Message To SPG After Centre's Move: A Big Thank You
Senior Congress leader Rahul Gandhi has tweeted a 'thank you' note for the Special Protection Group (SPG) after the centre decided to withdraw the elite security cover given to him and his family 28 years ago. Mr Gandhi expressed his gratitude to the force for "tirelessly" protecting him and his family."
Removal of SPG cover for #SoniaGandhi@RahulGandhi@priyankagandhi is highly condemnable as it could help terrorists. The downgrading of security has been done in the same manner reduced to the Late Rajiv Gandhi on the pretext of less threat perception.

- KS_Alagiri (@KS_Alagiri) November 8, 2019
Maharashtra Congress Criticises Removal Of Gandhis' SPG Security
The Prime Minister considers political opponents as personal enemies. The government should have remembered that two members of the Gandhi family have been assassinated. The government is blinded by political vindictiveness and hatred," the party said.
Gandhis To Be Without SPG Protection For First Time In 28 Years
The Gandhi family, which has seen the assassination of two members, has always been among India's most protected, apart from the Prime Minister and a select few.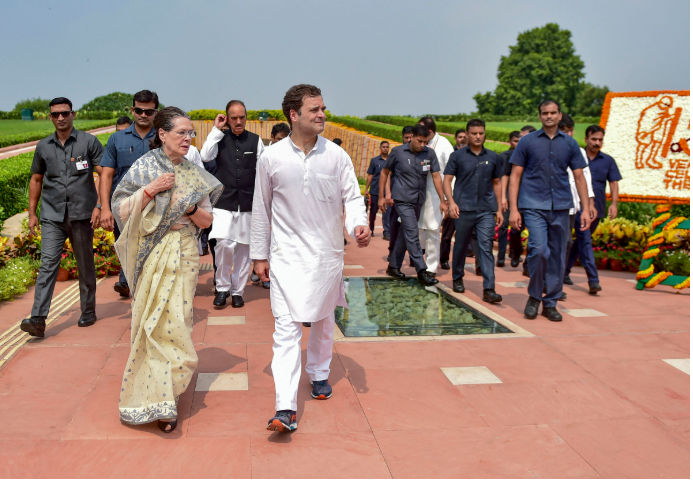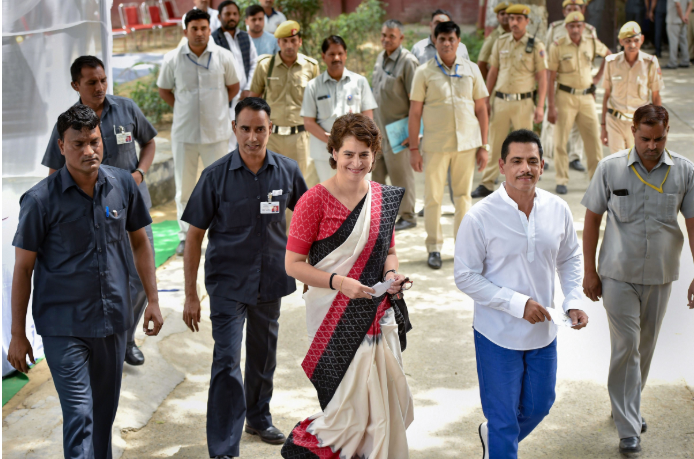 "Very Low-Level Politics": Ashok Gehlot Hits Out At Centre
"They have resorted to very low level politics. SPG cover was given under the act of Parliament. It is for protecting the lives, what other gain is there from it? The kind of politics they are doing shows their mental bankruptcy. Prime minister should intervene if the home minister has taken the decision on his own level," Ashok Gehlot was quoted as saying by news agency PTI.
Rahul Gandhi Thanks Brothers And Sisters In SPG
"A big thank you to all my brothers & sisters in the SPG who worked tirelessly to protect me & my family over the years. Thank you for your dedication, your constant support & for a journey filled with affection & learning. It has been a privilege. All the best for a great future," he tweeted.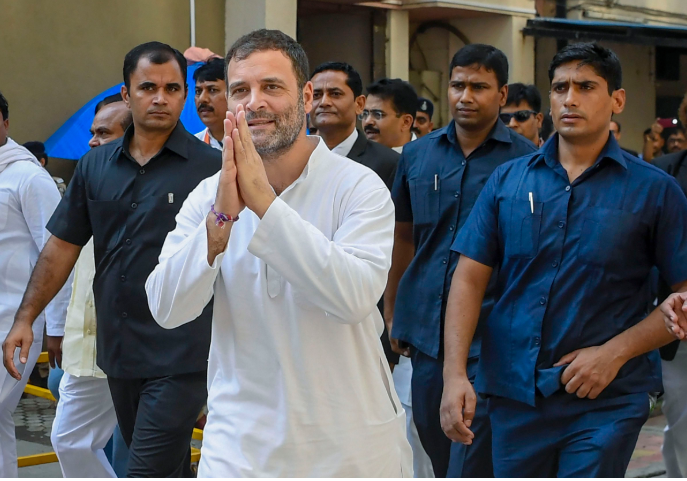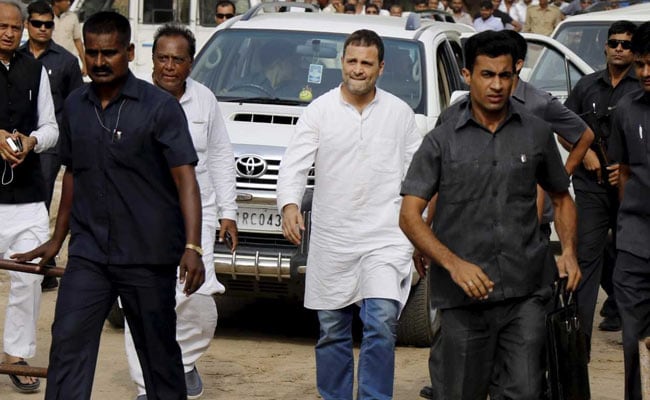 SPG Cover To Gandhi Family Withdrawn: Rahul Gandhi Used Non-Bullet Resistant Car 1,892 Times Say Sources
According to news agency IANS, withdrawal of SPG cover for the Gandhi family comes after multiple violations of protection guidelines between 2015 and May 2019"
Despite a clear threat to the Gandhi family, which has lost two family member & PMs to terror attacks. The decision of the Govt to reduce their security cover looks politicallly motivated. This is putting their lives at risk. Their SPG cover should be immediately reinstated.

- Sachin Pilot (@SachinPilot) November 8, 2019
"BJP's Personal Hatred": Congress Hits Out At BJP
"In spite of serious and repeated threats against Sonia Gandhi, Rahul Gandhi and Priyanka Gandhi, PM Modi and Amit Shah have deemed it fit to revoke their SPG security. This is entirely due to BJP's personal hatred & vendetta politics," Congress tweeted.
Total Disregard For Safety Of Family That Made Huge Sacrifices, Says Amarinder Singh
"By withdrawing the Special Protection Group (SPG) cover of the Congress president, as well as MP Rahul Gandhi and Priyanka Gandhi Vadra, the central government has showed extreme pettiness and a total disregard for the safety of a family that had made huge sacrifices for the country," Punjab Chief Minister Amarinder Singh said.