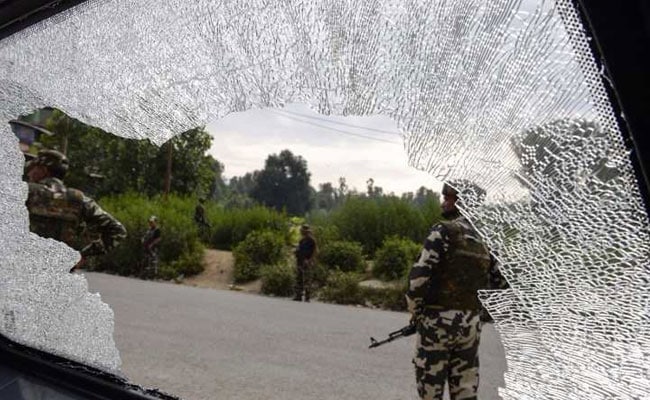 A bus carrying Amarnath
yatris
, reportedly not a part of the main
yatra
convoy, was attacked on Monday by terrorists, killing seven pilgrims and injuring 20 others. The attack took place at Jammu and Kashmir's Anantnag district at 8:20 pm. There is high-security on Jammu-Srinagar National Highway in Udhampur and internet services have been snapped. The bus that was fired on was registered in Gujarat. Police sources said that it had violated the rules of the pilgrimage which bans buses from travelling on a highway after 7 pm for security reasons. The bus was also reportedly not part of the official tour for the Yatra which means that it was not given the customary police protection.
Here are the updates of this story:
Perpetrators Of Attack Stand Exposed Before People: Union Minister Jitendra Singh

The Amarnath yatra is a symbol of Jammu and Kashmir's composite culture and the perpetrators of the attack on pilgrims stand exposed before the people of the state, Minister of State in the Prime Minister's Office Jitendra Singh said today, news agency PTI reported. "This yatra itself is a symbol of Kashmir's composite tradition. This is a yatra where people of one faith undertake the pilgrimage and the people of the other faith act as hosts. I think this is one of the most distinct examples," Mr Singh said.