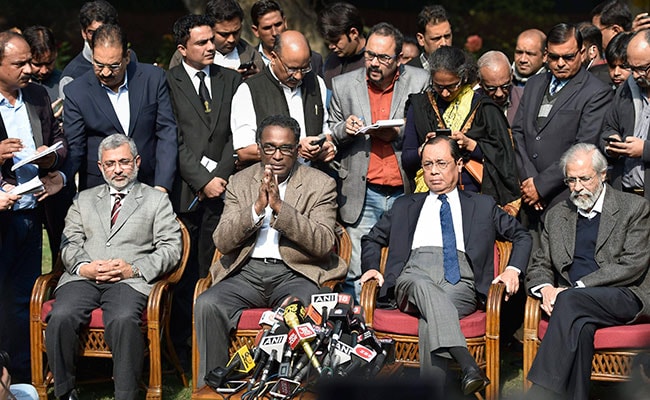 The rift between the Chief Justice of India, Dipak Misra, and the four Supreme Court judges who took him on publicly, has been settled in an informal meeting, Attorney General KK Venugopal said today. Earlier, routine coffee at the start of the day provoked talk as the staff was asked to leave the lounge where the Chief Justice and other judges usually sit together and chat. Supreme Court lawyer RP Luthra, raising the controversy before the Chief Justice in court, said "there is a conspiracy to destroy the institution and the Chief Justice must initiate action." Justice Misra reportedly smiled but remained silent. People familiar with the matter said for the four "rebel" judges, it was
"business as usual"
regardless of the roster of cases, which is decided by the Chief Justice.
Here are the highlights
on the situation at the Supreme Court:
Bar Council of India Chairperson Manan Kumar Mishra said it was an internal issue and has now been resolved. "As you can see that the matter has been laid to rest and all courts rooms in the Supreme Court are functioning normally," he told reporters today. On Sunday, a team from the Bar Council of India -- the regulatory body of lawyers -- met with Chief Justice of India Dipak Misra as part of its efforts to resolve the unprecedented crisis that hit the judiciary after four most senior judges of the Supreme Court took him on in public on Friday.