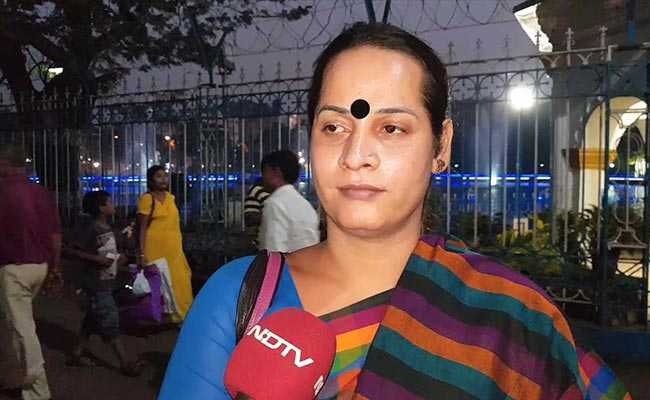 New Delhi/Kolkata:
Unless the police put a complete stop to it, New Delhi's Sansad Marg may see angry protests today by the transgender, intersex, gender queer, gender fluid and gender non-conforming communities -- all protesting against a bill that they threatens their rights and freedoms guaranteed by the Supreme Court in 2014. The Transgender Person's (Protection of Rights) Bill 2016 may be tabled in parliament this winter session.
The communities want to ensure it is not adopted - at least not its present form - as drawn up by the Ministry of Social Justice and Empowerment.
Last Sunday, in Kolkata, the rainbow pride parade rang with protests against the bill. Now the communities from all over the country plan to protest in front of the parliament.
Activists have spoken out about what they feel are the most draconian proposals. The worst -- that screening committees will be set up in every district of the country. They will be headed by the district collector or magistrate who, aided by the district's chief medical health officer, will examine members of the non-conforming community and then issue certificates labelling their gender.
"The bill says... there will be a screening a committee in each and every district which is going to screen a transwoman, a transman or an intersex. Am I going to strip in front of the district magistrate or CMOH to prove that I am a transwoman? Before they go for any kind of drafting of a bill, they should educate themselves about the life of transgender," Aparna Banerjee, a transgender activist, said.
"(The bill) takes away our right to self-determination of our gender identity. Many transgender persons don't identify as transgender. They identify as either male or female. So the freedom to identify our own gender lies with us, not with someone else, a third party. It does not lie with the state and that is how dangerous the bill is," Anindya Hazra, a transgender activist, said.