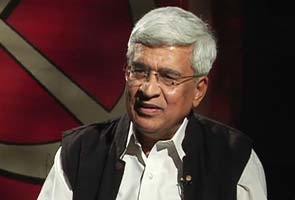 New Delhi:
The CPI(M) has rejected Trinamool Congress' appeal for backing their no-confidence motion against the UPA government. Making their stand categorical, CPI(M) general secretary Prakash Karat told NDTV, in an exclusive interview, that the motion was not going to carry through as Mamata Banerjee simply didn't have the numbers. According to rules, at least 50 MPs are required to introduce a no-confidence motion.
While clarifying that Ms Banerjee was yet to approach him or anybody else from CPI(M), Mr Karat said they had to be careful as a defeat of the no-confidence vote would mean an endorsement for the government. "There are so many issues facing the UPA like corruption and a defeat of this no-confidence would send the wrong signal," he said.
Mr Karat said it was better to corner the government by forcing a vote under rule 184 on the issue of Foreign Direct Investment (FDI) in multi-brand retail. "While this wouldn't bring the government down, it would make it morally wrong for them to push through their FDI policy,'' he told NDTV.
Reacting to Minister of Commerce Anand Sharma's claims about there being no precedent for a vote on a policy decision, Mr Karat said, "Mr Anand Sharma may be good in commerce but he certainly doesn't know his history. It was his own party during the NDA which asked for a vote on another policy decision - the disinvestment of BALCO - so how can he make such a claim?"
The CPI(M) said they were speaking to 'like-minded' parties like the Samajwadi Party to get support on their resolution against FDI in retail. "Mulayam Yadav will be coming to Delhi soon, and we will speak to him," he told NDTV.