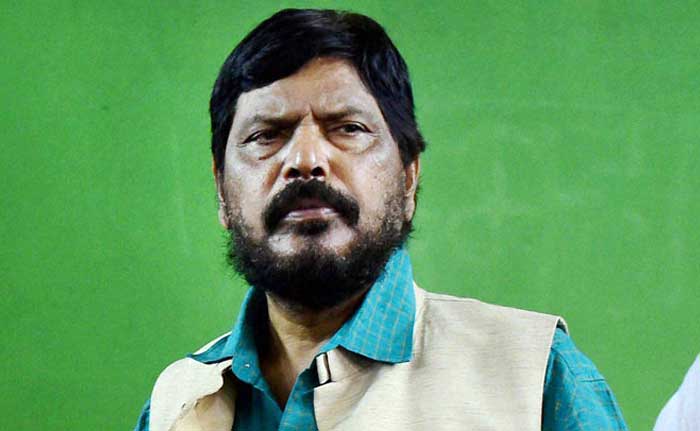 New Delhi:
A veteran lawmaker known for his asides during parliamentary debates is seen to have crossed the line on Tuesday when the Juvenile Justice Bill - a proposed law to try minor offenders as adults in serious crimes - was being discussed in the Rajya Sabha.
Ramdas Athawale, a BJP ally from Maharashtra, made remarks that provoked objections from many lawmakers during the debate before the bill was passed in the upper house.
"Those who have sexual urges... they should be taught a lesson. They should get married. And if they have sex, then it should be consensual," the 55-year-old parliamentarian said.
He also used an expletive that was expunged.
Mr Athawale was speaking in support of changes in the law so that offenders who are 16-year-old and above can be tried and punished as adults in case of severe crimes like rape and murder.
His speech began on a promising note as he said: "The law is such that if anyone below 18 commits a crime, we can do nothing against him."
But soon, the politician lapsed into comments that drew derision rather than debate. "During the times of Shivaji Maharaj (Maratha king), no one could commit such crime...their hands and legs were broken. The law should have such a clause... that we can break the hand and legs of rapists," he said.
Mr Athawale, the president of the Republican Party of India, became a Rajya Sabha member last year. He was a member of the Lok Sabha for over a decade until he lost the 2009 national election. In 2011, he joined the BJP-led NDA alliance.