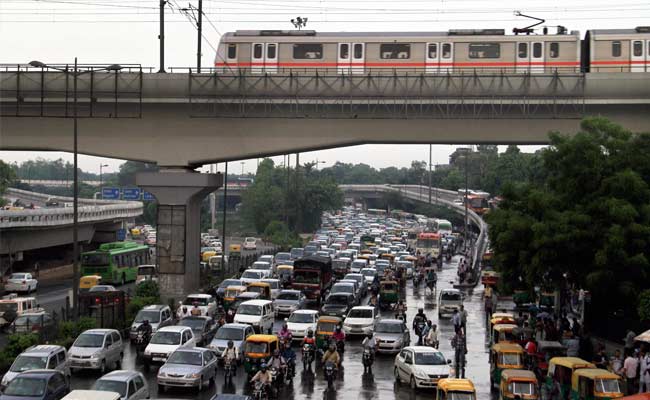 New Delhi:
Cutting across partyline, 50 Members of Parliament have raised concern with the Prime Minister Narendra Modi over the number of rising fatalities and urged for passage of a road safety legislation.
A delay in such a legislation is costing over 380 lives every day, they said.
Concerned over monumental loss of life and limb in road crashes across India, the parliamentarians -- 31 Lok Sabha and 19 Rajya Sabha -- have submitted a letter to PM Modi urging him to ensure introduction of a strong and robust road safety legislation at the earliest.
"Soon after you took office last year, our esteemed colleague Gopinath Munde passed away in an unfortunate road accident in Delhi on June 3, 2014. Nitin Gadkari (Road Transport and Highways Minister) had then promised that India will get a strong road safety law within one month.
"A comprehensive bill was indeed drafted but it has not been introduced yet. Each day of delay in introducing the Bill is costing us the lives of over 380 innocent citizens," they said in a letter dated December 22 said.
Drawing Prime Minister's attention to the epidemic of increasing road accidents in India, the lawmakers informed last year over 1.41 lakh people were killed and 4.8 lakh people severely injured in road accidents across the country.
"Not only do these accidents cause an irreparable loss of human life, but are also responsible for huge economic drain for our country. According the erstwhile Planning Commission of India, over 3 per cent of India's GDP is lost to road accidents annually, amounting to Rs 3.8 lakh crore in 2014," the letter said.
At present, motorised transport in India is governed by the Motor Vehicles Act, 1988 but in the 27-year period, the deaths caused due to road accidents have increased by 300 per cent, they said adding that with the changed scenario in transportation, the Act has proved to be inadequate in addressing the systemic issues plaguing road safety.
Appreciating the importance accorded to road safety by PM Modi in 'Mann ki Baat', the lawmakers said it is their duty as elected representatives to ensure that the safety and welfare of citizens is not compromised.
The signatories to the letter include Congress lawmakers Shashi Tharoor, Rajeev Gowda, Hussain Dalwai and Raj Babbar, BJD lawmakers Baijant Jay Panda and RK Jena, NCP lawmaker Majeed Memon, Shiv Sena lawmaker Arvind Sawant, DMK lawmaker Tiruchi Siva and Shiromani Akali Dal lawmaker Naresh Gujral.
The bill seeks to come down heavily on traffic offenders and proposes steep penalties of up to Rs 3 lakh along with a minimum seven-year imprisonment for death of a child in certain circumstances, besides huge fines for driving violations.
Besides a heavy penalty for driving related violations, the bill also proposes a fine of Rs 5 lakh per vehicle and an imprisonment for faulty manufacturing design. It aims at bringing down fatalities in road accidents by two lakh in the first five years.