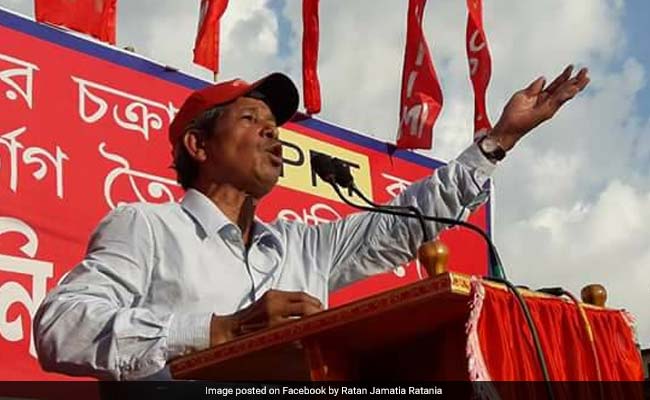 Agartala:
Tripura Fisheries and Cooperation minister, Khagendra Jamatia died at a hospital in New Delhi today, the Deputy Speaker of the state Assembly, Pabitra Kar, said.
He was 64 and is survived by his wife and two sons.
Mr Jamatia was admitted to Gobinda Ballav Panth Hospital here after he became ill on February 19, a day after the Assembly elections were held in the state, party spokesperson, Gautam Das, said.
He was shifted to the All India Institute of Medical Sciences (AIIMS) in New Delhi on February 25 where he was diagnosed with blood cancer, Mr Das said.
Mr Jamatia was CPM's candidate from the Krishnapur constituency for the Assembly elections held on February 18.
The poll results will be announced tomorrow.
He joined the CPM in 1983, was a party MLA for six consecutive terms since 1988 and a minister for two terms, the deputy speaker said.
His body would be brought to Tripura from New Delhi today, he added.