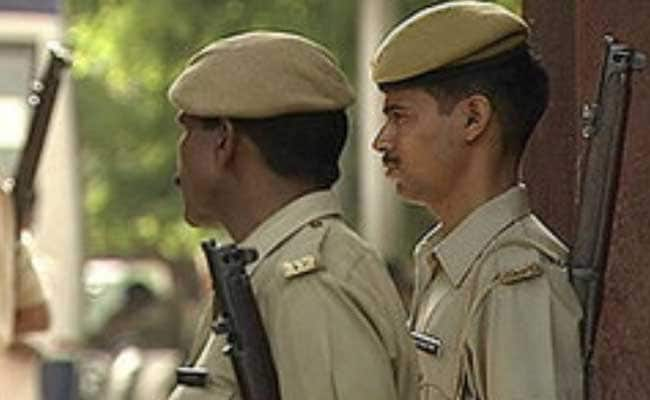 Kolkata:
Several mediapersons were beaten up on Wednesday allegedly by the members of a right-wing group at a programme in Kolkata, police said.
The journalists were attacked when they tried to approach a family of 14 members that was apparently converting to Hinduism at the programme organised by the Hindu Samhati Mancha at Rani Rashmoni Road in the central part of the city, a senior police officer said.
Four people, including the Hindu Samhati Manchas president Tapan Ghosh, have been arrested in connection with the incident, he said.
"We will examine those arrested so far and carry out raids in different locations to get hold of others who are involved in this case," he told PTI.
One of the channel reporters said that at least four to five journalists were injured in the attack.
The Mancha volunteers insisted that none would be allowed to talk to the family and "pounced upon" the reporters and the camera crew, the reporter alleged.
Condemning the incident, West Bengal Panchayat Minister Subrata Mukherjee said people should come forward to stop this "anarchy".
"Our fight is against this uncivilised behavior " he said.
State education minister Partha Chatterjee demanded strict action against those responsible for the assault.
"I condemn this. Those who have tried to create ruckus and assaulted the journalists have no business (being) here. They do not have any presence in West Bengal. This is an attempt to stay in the news. The journalists did the right thing by questioning them," Chatterjee said.
TMC MP and theatre personality Arpita Ghosh said all should unite to counter the right-wing forces.
"Today they are attacking the journalists. Tomorrow they will target somebody else," she said.
Just before his arrest, Arpita Ghosh had described the incident as "undesirable" and said it was not an attack on the media.
BJP spokesperson Sayantan Basu said he and other workers do not support attack on the media.
Hundreds of right-wing activists from different parts of the state attended the Hindu Samhati Manmcha programme, a senior police officer said, adding the situation has been brought under control