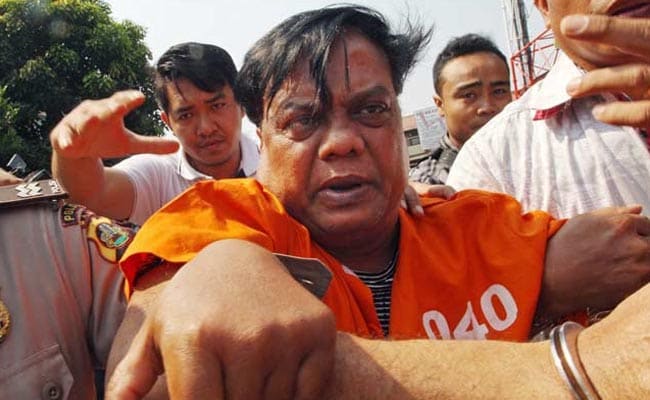 Nearly seven years after journalist Jyotirmoy Dey was gunned down in suburban Mumbai, a Special CBI court in Mumbai convicted gangster Chhota Rajan and nine others in the case. Chhota Rajan and all the other convicts have been sentenced for life in jail. The court acquitted journalist Jigna Vora, who had been accused of instigating the murder, and Paulson Joseph, a member of Chhota Rajan's gang. There was a sensational twist to the case when police arrested Jigna Vora, then Deputy Bureau Chief of The Asian Age, Mumbai, on November 25, 2011, besides 10 others. It emerged during the probe that Jigna Vora was allegedly in regular contact with Chhota Rajan and provoked him to eliminate Mr Dey.
Mr Dey, 56, was the Editor (Investigations) of
Mid-Day
eveninger, and was shot dead on June 11, 2011, near his Powai residence. The killing sent shock waves across the country. Over course, the prosecution has examined 155 witness in the case, of which around 10 are reported to have turned hostile.
Here are the highlights in the J Dey murder case verdict:
Who was Jyotirmoy Dey?
Jyotirmoy Dey was a senior crime reporter. He was shot dead in suburban Powai on 11th June 2011. He was on his motorbike when members of the Chotta Rajan gang fired at him from close range and fled. Mr Dey was rushed to the nearby Hiranandani Hospital where he died. The case had led to massive outrage with the then Home Minister RR Patil and then Police Commissioner Arup Patnaik rushing to the police station.