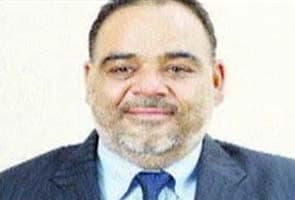 Lucknow:
Over the next three years, the government in Uttar Pradesh will spend nearly Rs 9,000 crore on free mid-day meals to be provided in
anganwadis
or day care centres as a part of a scheme to improve nutrition among children under the age of six.
In 2009, liquor baron Ponty Chaddha's firm, Great Value Foods, was hired to supply these mails for the same scheme. At the time, Mayawati and her Bahujan Samaj Party (BSP) were in power. The contract is up for grabs now. And Mr Chaddha's firm is in the running again - a decision is expected after Diwali, though just last week, the Supreme Court had expressed fierce criticism of his selection.
In 2004, the Supreme Court ruled that "private contractors shall be banned from supplying the supplementary nutrition" and said that
mahila mandals
or grassroots women's empowerment and self-help groups should be encouraged to supply meals at
anganwadis
. Mr Chaddha's firm is not a middleman; it is a manufacturer, but other competing firms allege that the criteria for the contract seem positioned to favour him.
For example, in Uttar Pradesh, to be considered eligible, a supplier has to show a turnover of at least 25 crores, ensuring that only wealthy private firms are in the running.
The Supreme Court has appointed commissioners to monitor food and employment schemes funded by the government. Biraj Patnaik, the principal advisor to these commissioners, said in a report submitted last week: "In states like Uttar Pradesh, the supplementary nutrition has been contracted out to private companies like Great Value Foods, promoted by Gurdeep Singh (Ponty) Chadha in complete violation of the Supreme Court's orders. This continues despite an adverse report on the issue (Gorakhpur) by the NHRC."
In 2011, the National Human Rights Commission conducted a study in Gorakhpur after media reports focused on problems with the scheme to supply mid-day meals as part of the Integrated Child Development Services (ICDS) in Gorakhpur. The Commission's investigation found Mr Chaddha's company came up short on most fronts. It said, "The quality of ready-to-eat food provided by Great Value foods is ordinary and does not seem to contain the ingredients claimed."
"What is happening in Uttar Pradesh and the rest of the country is very shocking, almost akin to stealing the food of starving children. The biggest factor why private companies are being favoured is because the scheme is universalised and the amount of money involved runs into thousands of crores," said Harsh Mander, one of the Supreme Court's commissioners.