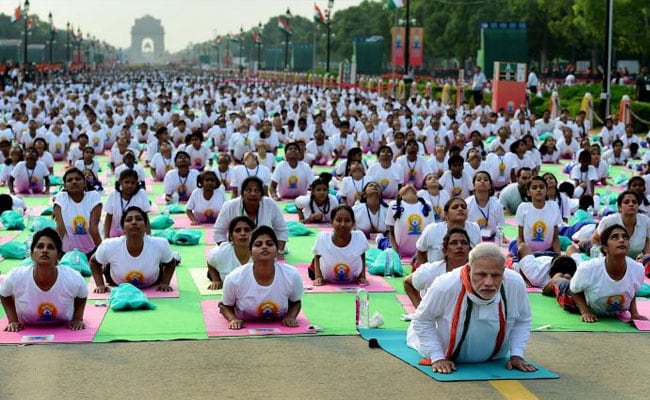 New Delhi:
To mark fourth International Yoga Day, Prime Minister Narendra Modi would lead the crowd of over 60,000 people in Dehradun' s Forest Research Institute on June 21. Special security arrangements have been made at Dehradun in Uttarakhand. Over 3,000 security personnel, including commandos and sharpshooters, will be deployed at the institute. The International Day of Yoga aims to raise awareness worldwide of the many benefits of practicing yoga, a physical, mental and spiritual practice. The theme for Yoga Day 2018 is "Yoga for Peace."

When to watch International Yoga Day?

The yoga event in Dehradun will begin at 6 am. Over 60,000 people are expected to join the Yoga Day celebrations. The participants are supposed to reach the venue at 5 am. The participants will be provided waterproof pouch for keeping mobile phone and bags for shoes.

Where to watch International Yoga Day?
You can watch LIVE all the action of Yoga Day event in Dehradun LIVE on ndtv.com/live
You can also check ndtv.com for all updates on International Yoga Day.


Elaborate arrangements have been made for electricity, water, security and health services. Around 60 door frame metal detectors will be placed at the gates of the venue, while CCTVs have been installed in and around the Forest Research campus for surveillance.
Compactor machine have been installed for immediate disposal of the garbage wastes. Around 1,000 buses will also be stationed at the Rangers Ground - which will act as a temporary bus station for participants coming from Haridwar, Rishikesh and other places.