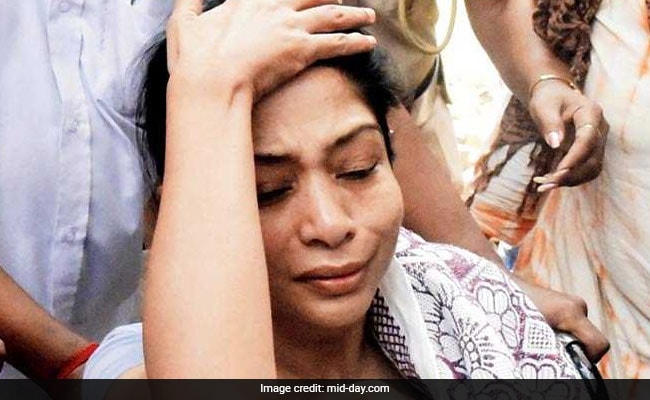 Mumbai:
Indrani Mukerjea, main accused in the Sheena Bora murder case, who was recently discharged from JJ hospital after being treated for a drug overdose (the second time since her arrest), will have to face Rajvardhan Sinha, special IG prison (south region), who will be recording her statement. This is a crucial process, after a committee of JJ Hospital-appointed doctors has categorically denied that the drug overdose was from a prescribed jail drug.
Sinha had sent a set of four questions to the JJ Hospital dean on April 12, requesting clarification on queries raised after going through Indrani's discharge papers. Highly-placed sources attached to the hospital said the three-member committee headed by Dr Vidya Nagar, professor and head of medicine; Dr Wiqar Shaikh, professor of medicine and head of medicine, unit V, whose apt diagnosis and timely treatment saved Indrani's life, and Dr Kamlesh Jagiasi, associate professor (neurology) answered the queries. The responses were submitted to the dean Dr S Nanandakar, who forwarded the same to the IG's office on April 18. Dr Shaikh said, "I stand by my diagnosis of drug overdose. We gave the patient timely treatment before sending her back to jail."
The queries and responses:Sinha: Page 2 of the discharge paper states that Indrani was treated for a drug overdose. Could you please clarify the quantum of the overdose?
JJ Hospital: It is not possible for us to comment on the quantum of overdose. This is a matter for the police to investigate. The report by PD Hinduja National Hospital on a urine toxin screen revealed the presence of Benzodiazepines at 6,468 ng/ml, which is 32 times the cut-off level. The urine report also suggests traces of amphetamines, cocaine, methadone, opiates and cannabinoids. However, we must reiterate that the treatment given to the patient was for overdose of Benzodiazepines, which resulted in unconsciousness.
Sinha: Indrani has been prescribed these medicines in jail by JJ hospital doctors
- Tab Amitriptyline 12.5 mg @ night
- Tab Amlodipine 5 mg @ morning
- Tab Ecosprin @ morning
Could the drug overdose have happened from any of these drugs?
JJ Hospital:
Of the three drugs prescribed for the patient in prison, the visiting jail physician had prescribed only Amlodipine 5mg for high blood pressure. Ecosprin was prescribed by the neurologist at JJ Hospital for chronic ischaemic changes in the brain, while Amitriptyline was prescribed by the visiting jail psychiatrist. However, the patient did not manifest any signs of overdosing from these three drugs, nor were they detected in the urine.
Sinha: Are you sure that the drug overdose is not due to any of the above prescribed medicines?
JJ Hospital:
We have mentioned in the answer to query 2 that the patient did not have any manifestation of overdose to the three drugs administered to her in prison.
Sinha: On page 5, para eight of the discharge card states that the patient needed to be referred for psychiatric and psychological treatment and counselling? We do not have such a facility in jail. Is psychiatric and psychological counselling necessary and for how long?JJ Hospital:
Psychiatric opinion and treatment, as well as psychological counselling were suggested by the psychiatry department at JJ hospital. The patients may be examined and treated by the visiting jail psychiatrist or may be referred to the department of psychiatry at JJ hospital.
Special IG speaks
Sinha said, "JJ Hospital doctors have submitted their reply to our queries, in which they have stated that Benzodiazepine is not a chemical associated with any of the drugs prescribed to Indrani by doctors visiting the jail. This means that if Benzodiazepine is shown at a high level of 6,468 ng/ml in the urine test report, then some other medicine might have been ingested by Indrani and only she can reveal what it was." On recording Indrani's statement, he said, "Indrani has requested more time as she has not fully recovered." When asked if he was also probing the probability of the case being a suicide or homicide attempt, Rajvardhan refused to comment, stating that the inquiry was underway.
(This story has not been edited by NDTV staff and is auto-generated from a syndicated feed.)