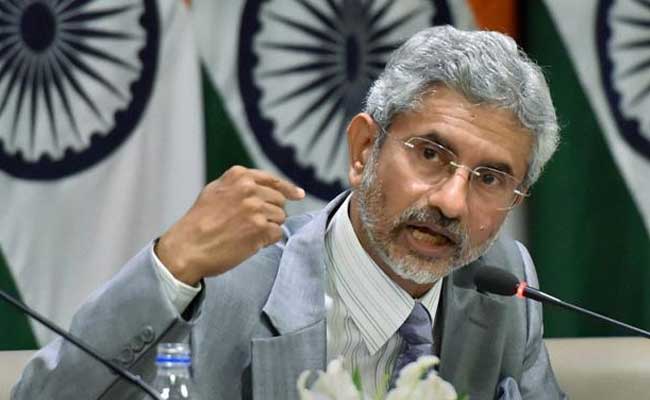 Highlights
Focus of the talks will be the Pathankot terror attack probe: Sources
Will also discuss possibility of visit to Pakistan by NIA team: Sources
Foreign secretary level talks were postponed after the Pathankot attack
New Delhi:
In a sudden move, the foreign secretaries of India and Pakistan will meet today during which the issues dogging the bilateral ties including the Pathankot terror strike will be discussed.
Pakistan Foreign Secretary Aizaz Ahmed Chaudhry will be in New Delhi on a day-long visit to attend the 'Senior Officials Meeting of the Heart of Asia Istanbul Process'. An announcement to this effect was made in Islamabad.
On the sidelines of the meet, Mr Chaudhry will hold bilateral talks with his Indian counterpart S Jaishankar to review the status of bilateral ties and Bilateral Comprehensive Dialogue (CBD), which is stagnant.
According to sources,"the focus of the talks would be on the investigation into the Pathankot terror strike and a possible visit by NIA team to Pakistan in this connection."
This will be first formal meeting between Mr Jaishankar and Mr Chaudhry after the announcement of CBD by the Foreign Ministers in Islamabad last December. The two secretaries had a informal brief interaction during a SAARC meeting in Nepal in March this year.
The efforts to resume CBD at the Foreign Secretary-level hit a deadlock after the terrorist attack on the Pathankot airbase in January that India said was carried out by terrorists from the Pakistan-based Jaish-e-Mohammad terror group.
The meeting comes in the backdrop of Pakistan High Commissioner Abdul Basit's recent comments that the bilateral peace process was suspended, evoking a sharp reaction by India, which maintained that communication channels were on at various levels but also made it clear it wants to see action on terror and Pathankot first before the dialogue could be resumed.
Announcing Mr Chaudhry's visit, the Pakistan Foreign Office, in a statement in Islamabad had said,"Pakistan delegation will also hold bilateral meetings with other leading delegations attending the meeting."
Pakistan looks forward to active participation in the forthcoming Heart of Asia meeting, reflecting "our commitment to efforts for promoting long-term peace and stability in Afghanistan", it added.
Pakistan had hosted the fifth Heart of Asia Ministerial Conference in Islamabad on December 9, 2015.