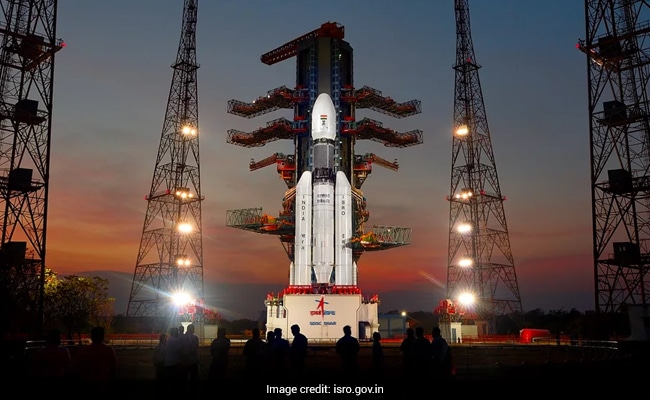 New Delhi:
India's largest rocket, which may carry humans to space some day, is expected to be launched today. The 640-ton GSLV Mk III rocket - as much as 200 full-grown Asian elephants or five Jumbo jets - will be on its maiden flight from Sriharikota in Andhra Pradesh at 5.28 pm. The 24-hour countdown has already started. For now, the rocket will carry a satellite. It is expected that one day -- in over 7 years -- it will carry astronauts to space.
Here are the 10 facts:
The rocket was developed over 15 years at a cost of Rs 300 crore. The "Monster Rocket", as it has been dubbed by scientists, is as high as a 13-storey building and can launch satellites as heavy as 4 tonnes (4,000 kg).

Currently, India has to take the help of foreign nations if she wants to launch communication satellites beyond 2.3 tons. Today, it will carry a 3,136 kg satellite. Not only will GSLV make India self-reliant, it will also open the way to attracting foreign customers.

The rocket is powered by an indigenous cryogenic engine that uses liquid oxygen and liquid hydrogen as propellants.

"The success of GSLV Mk III will usher a new era of our self- reliance in the context of launching our own four ton class of satellites for geosynchronous missions," said former ISRO Chairman Dr K Kasturirangan.

The ISRO has asked the Centre for Rs 12,500 crore for its mission to put humans in space. If approved, the work is expected to take roughly seven years.

The Indian space agency has already developed critical technologies for a human space mission. The space suit is ready and a crew module was tested in 2014.

The space agency has suggested that the first person to fly into space from India could be a woman.

So far, only Russia, USA and China have sent astronauts into space. The first man in space was Yuri Gagarin, who travelled in Russia's Vostok 1 spacecraft on April 12, 1961.

The US sent a man in space the next month. On May 5, 1961, Alan B Shepard took off in the Freedom 7 spacecraft from Florida.

The first Indian to fly into space was Squadron leader Rakesh Sharma. He went into space in 1984 as part of a joint programme by ISRO and the Soviet Intercosmos space programme.