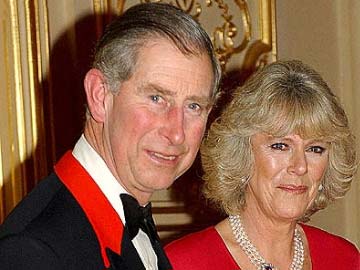 London:
London-based Indian billionaire couple, Cyrus and Priya Vandrevala, hosted a gala event at the Buckingham Palace to mark the 65th birthday of Prince Charles, heir to the British throne.
The fact that the Vandrevalas were extended this privilege is noteworthy and thereby, by way of proximity to the British royal family, might have stolen a march over richer Indian businessmen resident in Britain, such as Lakshmi and Usha Mittal of ArcelorMittal and the Hinduja brothers and their wives of the Hinduja Group, both of whom were present at the function on Thursday, Raymedia reported.
G.P. Hinduja, whose family was rated to be the wealthiest in the Sunday Times newspaper's rich list, described the evening as "a magnificent event".
"Prince Charles and the Duchess (his wife Camilla) were very energetic and warm in greeting the guests," he said.
He added that it was the kind of gathering that generates "affection" between India and Britain.
Also gracing the glittering get-together were European royals, British Chancellor of the Exchequer George Osborne, Secretary of State for Business, Innovation and Skills, Vince Cable, and other captains of industry.
The evening commenced with a cocktail reception, followed by a 90-minute Richard Wagner (whose 200th birth anniversary is being celebrated this year) concert by the Philharmonia Orchestra, of which Prince Charles is a patron. Finally, there was black tie, sit down banquet for 400.
Prince Charles' birthday actually falls on November 14 - the same day as Jawaharlal Nehru's. He was on a visit to India on his birthday this year.
Speaking at the dinner, the Prince thanked the Vandrevalas for sponsoring the celebration, the proceeds from which will be donated to charity.
The Vandrevalas, originally from Mumbai, and their close friends were seated on the same table as the Prince of Wales and his wife Camilla, the Duchess of Cornwall.
According to wealth estimators Spear's, Cyrus Vandravala, now in his 40s, is a "visionary private equity investor" who started investing in technology businesses in his 20s.
Cyrus Vandravala has "global investments in a multiple of public and private companies ranging from telecom, infrastructure, energy, real estate, food and cement", according to Spear's.
His wife, Priya, is heiress to the Hiranandani real estate fortune. The pair's wealth is put at $9 billion by Spear's, which makes them the sixth richest in Britain.
The Vandrevalas are said to possess invaluable properties in London's Knightsbridge and Canary Wharf districts.