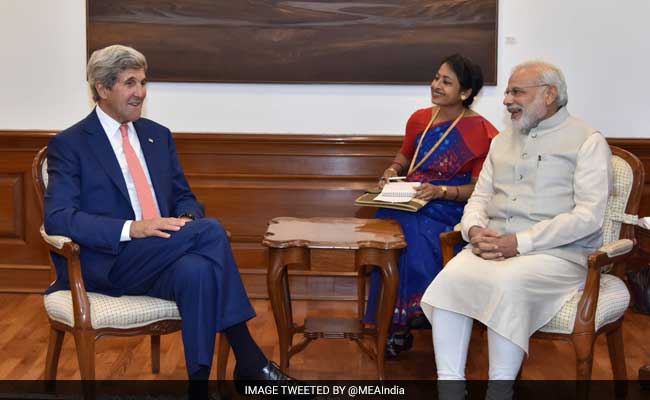 New Delhi:
India and the US today said that discussions are at present underway to initiate programmes for development of vaccines for dengue and tuberculosis through a public-private partnership mode.
"The two sides acknowledged that discussions are underway to initiate programmes on vaccines for TB, dengue, and respiratory syncytial virus (RSV) with public-private partnerships mode under the US-India Vaccine Action Program," a joint statement on the second India-US Strategic and Commercial Dialogue said.
The statement comes a day after US Secretary of State John Kerry, who is on a visit to India, said that in order to halt unnecessary loss of lives and to prevent diseases, the US intends to develop and start clinical trials for vaccines against dengue and tuberculosis.
There has been a sudden spurt in the number of dengue cases in India and especially in the national capital with over 15,000 cases of the vector-borne disease already been reported in India this year.
Both India and the US also reaffirmed their commitment to the detection and treatment of tuberculosis, another major public health challenge, especially in urban areas which are combating multi-drug resistant TB with the support of USAID.
Both the nations decided to continue their work under the Indo-US pact for cooperation on cancer research, its prevention, control as well as management.
The two sides expressed happiness over the initiation of the second round of the Global Adult Tobacco Survey (GATS) in India in technical partnership with the US CDC and decided to reconvene the next round of India-US Health Dialogue this year.
The two countries acknowledged the active dialogue between them in the field of traditional medicine and the successful organisation of the India-US Workshop in this field in March this year.
Both sides welcomed the progress toward an MOU between the Department of Health and Human Services (HHS) and Ministry of AYUSH, noting their broad and expanding collaboration on infectious diseases and the Global Health Security Agenda (GHSA).
"They welcomed the establishment of the GHSA cell within the Ministry of Health and Family Welfare," the statement said. Both the countries also discussed the expansion of the India Epidemic Intelligence Service (IEIS) - a post-graduate field training programme initiated in 2012 with CDC technical assistance.
The two sides also welcomed the continued collaboration between the National AIDS Control Organization (NACO) of India and the Centers for Disease Control and Prevention (CDC) of the United States in the area of HIV/AIDS.