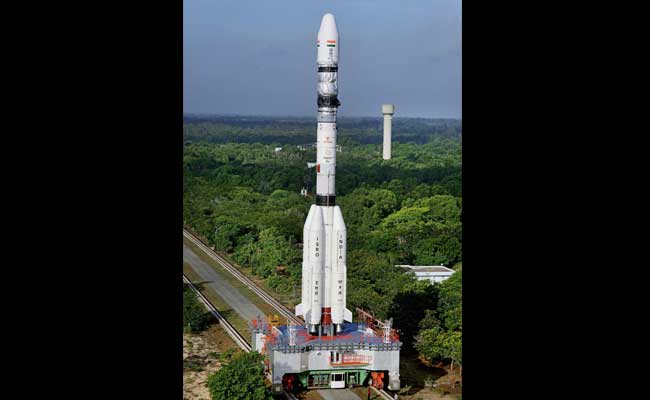 Sriharikota:
The Indian space agency has already lined for putting US NISAR (NASA-ISRO Synthetic Aperture Radar) satellite into orbit using its GSLV-Mk II rocket, its chief said today.
"As a part of cooperation with the US space agency NASA, we will be launching a satellite using GSLV-Mk II in 2021," Indian Space Research Organisation (ISRO) chairman A.S. Kiran Kumar told reporters.
According to him, there is good international market for launching two tonne satellites which ISRO would be targeting.
He said ISRO has to repeat its launch success of its GSLV Mk II rocket to gain the confidence of satellite owners.
ISRO will also be launching four nano-satellites from US as a piggy back luggage for its Astrosat to be launched next month using its another rocket polar satellite launch vehicle (PSLV).
ISRO successfully launched its communication satellite GSAT-6 using its GSLV Mk II rocket today.
"The launch proves that the successful launch of communication satellite GSAT-14 last January was not a flash in the pan," said Mr Kumar.
ISRO officials told IANS that around 10 satellites have been identified for launch using GSLV-Mk II.
Queried about the status of testing a reusable launch vehicle, Mr Kumar said the plan is to test fly a scaled down model (1/6th size of real size model) later this year.