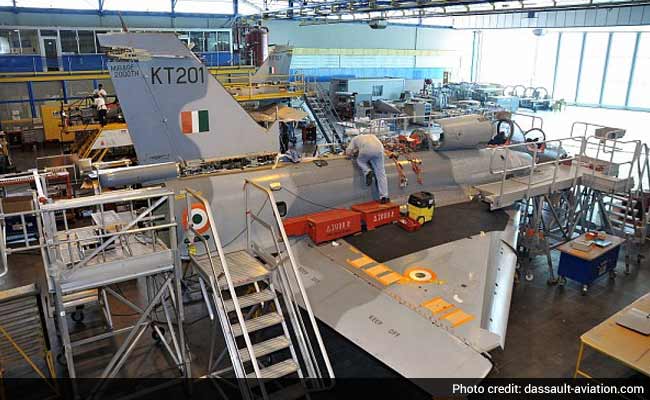 Istres, France:
India took delivery today of the first two refitted Mirage fighter jets out of a total 51 in the pipeline at a ceremony at the Istres airbase in southern France, as talks for more modern Rafales drag on.

Signed in 2011 after five years of talks, the contract is worth 1.4 billion euros or Rs 9571 crores to be shared by Thales and Dassault, according to documents cited by the French business website LaTribune.fr.

The deal involves the upgrades of the rest of the 51 jets to be carried out in Bangalore by state-run Hindustan Aeronautics Limited (HAL), Dassault's Indian partner, under the Rafale contract.

"India is Dassault Aviation's top export customer and the historical ties we have maintained with the Indian air force for 60 years continue to strengthen," said Dassault CEO Eric Trappier.


India was Dassault's first export client with the transfer of the Ouragon fighter jet in 1953.
"The Rafale is the next logical step," said Trappier, referring to negotiations begun in January 2012 for the sale of 126 fighter planes worth $12 billion or Rs 74 thousand crores.
The idea is for Dassault to supply 18 of the twin-engine multirole fighters later this year, while the remaining 108 would be built by HAL under technology transfer agreements.
Prime Minister Narendra Modi is advocating a "Make in India" policy to spur the country's manufacturing sector.
France signed in February its first export contract for the Rafale, which has been in service in the French military since 2001 and was used in the Western intervention in Libya.