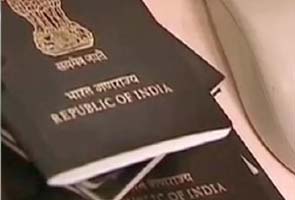 New Delhi:
India has initiated the process for making it a more tourist friendly destination, which includes extending on arrival visa for 40 more countries, simplifying online visa and attracting senior citizen foreign visitors.
The consensus was brought on these issues during a high level meeting convened here today by the Planning Commission.
"There was a consensus about initiating the process to make India a tourist-friendly country and extending the on-arrival visa facility to around 40 more countries," Planning Minister Rajeev Shukla told PTI.
The minister said: "All officials, including the National Security Advisor (Shivshankar Menon), were of the view that India should do this as it would help in garnering more foreign exchange when government is battling the problem of burgeoning current account deficit as it would help in earning foreign exchange."
Besides Commission's Deputy Chairman Montek Singh Ahluwalia, others who attended meeting include, Foreign Secretary (Sujatha Singh), Tourism Secretary (Parvez Dewan), Additional Home Secretary and representatives from the Intelligence Bureau and the PMO (Prime Minister's Office).
The countries for which visa on arrival facility would be extended include the US, the UK, Canada, Brazil, Australia, the UAE and Saudi Arabia, Germany, France, Italy, Swedan, the Netherlands, Switzerland, Spain, Belgium, Austria, Denmark, Poland, Norway and Ireland.
Under the visa on arrival system, India has agreement with different countries, including Japan, Finland, Singapore, Indonesia, Luxembourg, New Zealand, Cambodia, Vietnam, Philippines, Laos and Myanmar.
Besides relaxing visa norms, Mr Shukla said: "There was broad consensus on simplifying online visa system, relaxing visa regime for all types of conferences and senior citizen foreign tourist or foreign pensioners."
According to Mr Shukla it was also decided that on arrival visa facility would be extended to more airports like Goa, Gaya, Chandigarh and Amritsar which have large flow of foreign tourists.
At present the on arrival visa facility is available at international airports of Delhi, Chennai, Kolkata, Mumbai,
Kochi, Hyderabad, Bengaluru, Kochi and Thiruvananthapuram.
During the meeting, the Planning Minister said: "The other issue was of deployment of forces from the Central Police Organisation (CPO) for airports. It was also agreed that the issue will be addressed for achieving the desired objective of making India a tourist friendly country."
According to the minister, there are many senior citizen foreign tourists, including pensioners, who want to visit India. The government has decided to relax visa norms for a group of four such foreign tourists. But that decision has not been implemented so far.
"All on board of the meeting were in favour of relaxing visa rules and allowing even a single senior citizen foreign tourist or pensioner to visit India," he said.
According to the experts giving a boost to the tourism at this point will help government which is battling widening of Current Account Deficit (CAD) at this point of time.
The current account deficit is the difference between inflow and outflow of foreign exchange. During 2012-13, the CAD was at all-time high of 4.8 per cent of GDP or $88.2 billion. Government proposes to bring it down to $70 billion or 3.8 per cent of the GDP.
According to sources, Congress Vice-President Rahul Gandhi had also discussed the issue with top officials of concerned ministries like tourism for relaxing visa norms for more countries.
In 2012, India received 6.58 million foreign tourists, up 4.3 per cent over the previous year. India's foreign exchange earnings in 2012 from tourists were $17.74 billion, showing an increase of 7.1 per cent year on year.
India's share in the international tourist receipts in the year 2012 was 0.64 per cent with overall ranking of 41. The country's share in international receipts in the year 2012 was 1.65 per cent with overall rank of 16.
Foreign exchange earnings from tourism during January to August 2013 were $12.025 billion with a growth of 6.7 per cent, as compared to $11.273 billion year on year.