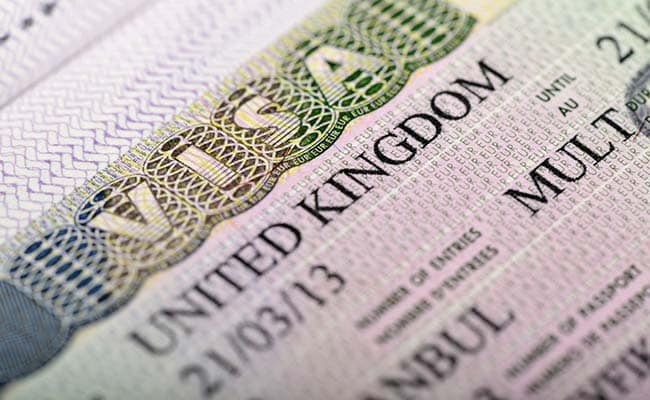 New Delhi:
India has conveyed its concerns to the UK about the new British immigration law which will impact professionals earning below 35,000 pounds annually.
"Met with Minister of Immigration, UK (James Brokenshire) to raise India's concerns on UK visa fee hike for Indian techies," Commerce and Industry Minister Nirmala Sitharaman tweeted.
Ms Sitharaman, who accompanied Prime Minister Narendra Modi to Brussels, hopped over to London to meet Brokenshire yesterday.
According to the new rule, professionals living and working in Britain on a Tier-2 visa who earn less than 35,000 pounds a year at the end of five years of their stay in the country could be deported.
The minister had recently said India has taken up similar issues concerning visa rules of the US government at the World Trade Organisation (WTO). Indian professionals are facing visa related challenges in other countries, including the US.
Indian professionals have formed the largest category of individuals issued such visas by the UK over the years.
According to the UK's Office of National Statistics, of the 55,589 Tier-2 sponsored visa applications cleared in 2014-2015, nearly 78 per cent were for Indians (31,058).
Thousands of Indians in the UK may get hit by this new law. The exact figure of those affected by the salary threshold requirements remains uncertain but it is estimated to be between 30,000 and 40,000 workers.
The visa is issued on the basis of a "certificate of sponsorship" issued to UK-based firms to hire such professionals from outside the EU and allows them a maximum stay of six years.
At the end of five years, these workers can apply for permanent residency or "Indefinite Leave to Remain" (ILR) in the UK.
But from this month, those qualifying for ILR under the five-year category must also prove they earn at least 35,000 pounds a year or face the prospect of a rejection, which means they would have to return to their home country or ultimately be deported if they refuse to leave voluntarily.