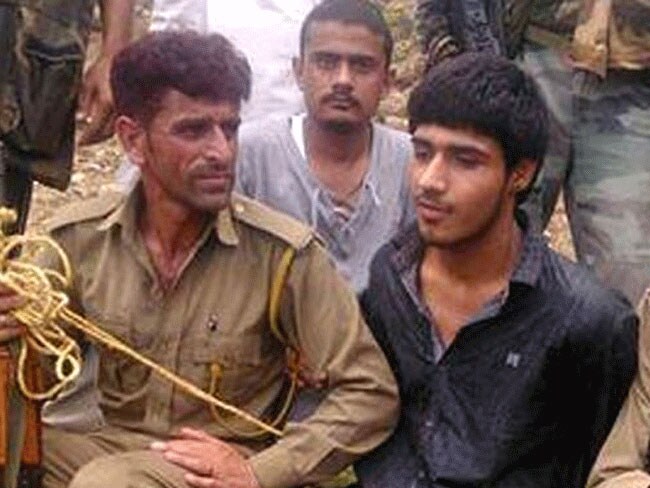 Srinagar:
India is set to make a formal request to Pakistan seeking information on terrorist Naveed, who was caught after an attack on an army convoy in Udhampur in Jammu and Kashmir last week.
Sources have told NDTV that the National Investigation Agency, which has taken over the case and Naveed's questioning, will write a letter rogatory - a formal request between governments - to Pakistan asking for information about the terrorist's activities.
With this move, India will place on record that it believes that Naveed is a Pakistani national, something which has been denied vehemently by Islamabad.
Naveed has told Indian investigators that he is from Faisalabad in Pakistan.
Another request will be made to various countries where VoIP or Voice over Internet Protocol is available; Naveed had allegedly made several calls to Pakistan in the days before he and another terrorist attacked an army convoy on August 5.
Naveed and his accomplice, who were believed to have entered through the Line of Control, stayed in the Kashmir Valley for over a month before the attack and visited various places.
Sources say the NIA will make its requests under the Mutual Legal Assistance Treaty, a pact it has with some 40 countries but not Pakistan. The agency wants details of messages and calls on Viber, WhatsApp and other social networking services by the terrorists during their stay in Kashmir.
Sources say Naveed, kept in Jammu till now, will be shifted to Delhi in a few days. He will go through a polygraph test, psycho analysis and voice analysis tests.
India's decision to write to Pakistan comes just days before the National Security Advisers of both countries are to meet to discuss how to combat terror in the region.
Indian investigators say Naveed has confessed that he was trained by the Pakistan-based terror group Lashkar e Taiba, which has led to comparisons to the last big terror catch, 26/11 terrorist Ajmal Kasab.
Naveed allegedly entered India with a group of four terrorists from Tangmarg, and after over two months in the Kashmir Valley, rode to Udhampur in three trucks.