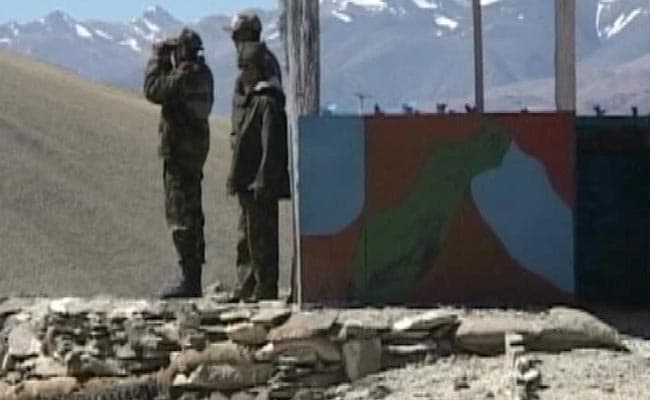 New Delhi:
India and China today held two simultaneous flag meetings along the Line of Actual Control (LAC) in Jammu and Kashmir's Ladakh region to de-escalate the tension along the border.
According to sources, two flag meetings were held at Burtse and Chushul, between 3 pm and 5 pm today and certain issues about patrolling were discussed.
"The meeting was cordial, both sides decided to maintain peace," sources said.
Tension erupted between Indian and Chinese troops near Burtse in northern Ladakh after the Chinese were reportedly building a watch tower close to the border patrolling line.
Indian troops objected to the construction, which was brushed off by the Chinese side, after which Indian soldiers called for additional reinforcements of troops.
India destroyed the watch tower, which is said to have a camera. The tension had, however, scaled down yesterday, with both sides withdrawing some of the troops.
A strategic road India plans to build to Daulat Beg Oldie (DBO) passes through Burtse.
Burste is close to Daulat Beg Oldie in the Depsang plain.
DBO is the area that had witnessed the 21-day-long stand-off between troops on both sides in 2013.
A historic camp site and current military base located on an ancient trade route connecting Ladakh to Uyghuristan, DBO has both Indian and China's claim to it.
It also has a helipad and gravel air strip, critical for Indian armed forces.
In September 2014, troops of both sides were held in a stand-off in the Chumar sector, while Chinese President Xi Jinping was visiting India.