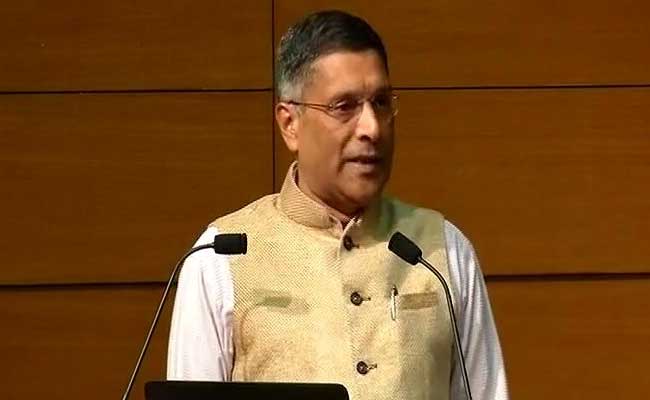 Chennai:
Chief Economic Advisor to the government Arvind Subramanian on Saturday advocated more private participation in public sector banks after the second largest Indian bank Punjab National Bank got hit by massive $1.8 billion fraud and other banks hit by frauds as well.
Inaugurating the Annual Convention of the Madras Management Association (MMA) under the theme 'India 2018-Learning to Grow', Mr Subramanian said two questions have to be dealt with viz: "if not now, when and if not this, whether to have the same status quo in the banking system?".
The Reserve Bank of India had recently passed a series of regulations following the scandals and scams that affected the functioning of the banks. Bank of Baroda closed down its South Africa operations and now recently, PNB is facing problems, he said.
Mr Subramanian said that while the government was going for recapitalisation of public sector banks, the scrutiny, monitoring and disciplined deployment must be ensured only through greater private participation in banks.
According to him, there should be less public lending to private sector and the mode to achieve that is to have higher private participation in the banking sector.
He said recognition, resolution, recapitalization and reforms are the answers to the questions.
Mr Subramanian said recognition is identifying stressed assets to avoid non-performing assets and resolution means to go through the bankruptcy code.
As to reforms, he said more privatisation could be made since there was no guarantee that better governance recommendations of banks, instead of privatisation, would be implemented effectively.