Mumbai:
Sheena Bora was working in Mumbai, uploading on Facebook steady chronicles of what appeared to be the happy and busy life of a twenty-something, when she disappeared in 2012. Keen to study, Ms Bora had moved to Los Angeles, her sister and media exec Indrani Mukerjea told friends, relatives, and Peter Mukerjea, her husband.
In an interview to NDTV, Peter Mukerjea said that it was only when Indrani was arrested on Monday night that he accepted what he had categorised as rumours - that Ms Bora, 24, was his wife's daughter, not sister, and that her move to the US may have been a cover-up for a plot that was deeply sinister.
At the time, most people apparently saw no reason to scrutinize Indrani Mukerjea's story for holes. Not Peter Murkerjea's son. Rahul Mukerjea in April 2012 asked the police to investigate Ms Bora as a missing person. He was not operating on instinct alone. Hours earlier, he had driven Ms Bora to Bandra to drop her off for a meeting ordered by Indrani Mukerjea in a phone call. It was the last time he saw his girlfriend of two years.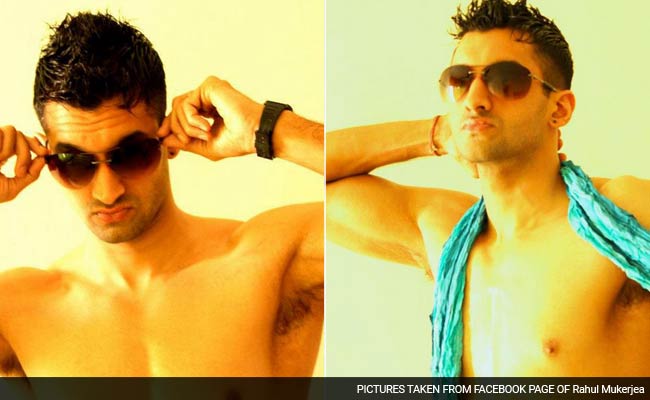 Three days later, he got a text message from Ms Bora's phone, informing him that their
relationship was over
. It just didn't add up.
Rahul Mukerjea had met Ms Bora at his father's house when she moved from Guwahati to enroll at Mumbai's famous St Xavier's college. Introduced then by Indrani Mukerjea as her sister, Ms Bora began dating Rahul, one of two sons from Peter Mukerjea's first marriage. Ms Bora lived with the Mukerjeas. Rahul commuted between his mother's home in Dehradun and his father's in Mumbai. Bulldozing family objections, Ms Bora and he eventually moved in together.
Ms Bora was working at a firm that's part of the Anil Dhirubhai Ambani Group; Rahul Mukerjea was employed by an airline. Their flat was in Malad. It was not the starter-kit lifestyle of a young couple trying to afford a prohibitively expensive city. Sources say Peter Mukerjea provided considerable financial support.
In a Facebook photo with friends, Rahul's arm draped around Ms Bora, they are every inch the sort of glossy, high-end couple around whom Bollywood blockbusters unsqueamishly spin three hours of screen time. Ms Bora is all shiny hair, high cheekbones and perfect smile. On his Facebook page, Rahul Mukerjea is in a series of pictures bare-chested with dark glasses, arranged carefully to display biceps and abs.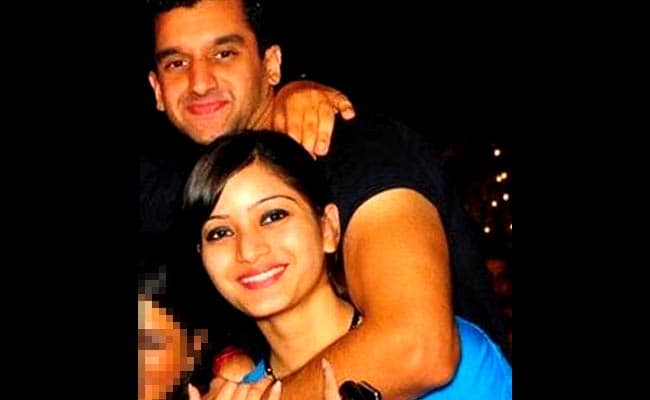 Sheena Bora with Rahul Mukerjea.
When he drove his girlfriend to meet with Indrani Mukerjea, their relationship was free of tension, sources say. Which is why the break-up via text and the subsequent ghosting - she was nowhere to be found, would not return calls - drove him to the police.
Indrani Mukerjea, just back from the US , when questioned by the cops, said Rahul Mukerjea's concern should be dismissed - he was, she alleged, stalking Ms Bora after she dumped him.
Mikhael Bora, Indrani Mukerjea's son who lives with his maternal grandparents at the family home in Guwahati, told NDTV that he last saw his sister in December 2011, when she returned to Guwahati for a school friend's wedding. After he was informed Ms Bora had moved to the US, he says he tried to get in touch with her repeatedly, including through Facebook. When he asked Indrani Mukerjea why his sister was inaccessible, he claims she snapped, "She is fine, she doesn't want to talk to you right now".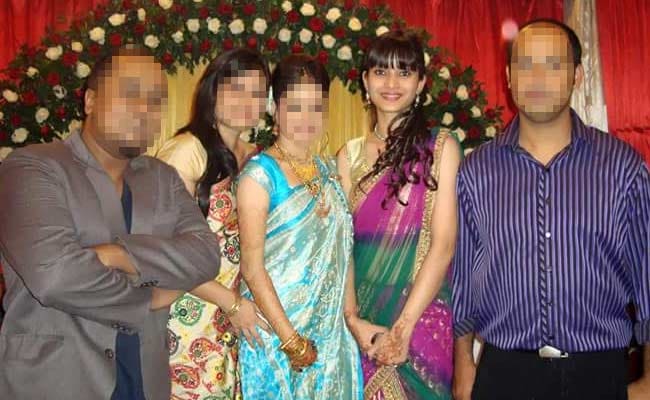 He says he last pressed his mother for information in August 2014, when she allegedly told him, "Stop irritating me. I've told you again and again she is in the US. She wants to get settled there. Then she will come back. And for that I cannot give you any contact of her." Indrani Mukerjea allegedly warned that if he persisted in trying to find his sister, she would cut off the money she sent to her parents and him.
Atypically, it is Mumbai police chief Rakesh Maria who has interrogated both Rahul Mukerjea and Indrani Mukerjea over the last 48 hours. It is, according to the police, at the intersection of their accounts that they hope to uncover the evidence of who killed Ms Bora, and why.
Get Breaking news, live coverage, and Latest News from India and around the world on NDTV.com. Catch all the Live TV action on NDTV 24x7 and NDTV India. Like us on Facebook or follow us on Twitter and Instagram for latest news and live news updates.