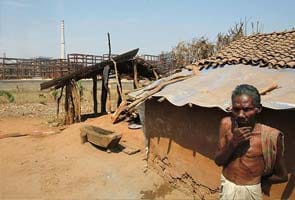 New Delhi:
The Supreme Court has continued a ban on bauxite mining in the Niyamgiri Hills in Odisha considered sacred by tribals.
In a verdict that appears to recognize the rights of forest-dwelling Dongria-Kondh tribals to have a say in projects that affect their habitat, economic development and culture, the Supreme Court has said that it's up to the gram sabhas or local self-governments in two districts to decide if the Niyamgiri Hills are home to their deity. They have been asked to share their decision within three months with the union Environment Ministry.
The Supreme Court said, "If the project, affects their (tribals) religious rights, especially their right to worship their deity, known as Niyam Raja, in the hills top of the Niyamgiri range of hills, that right has to be preserved and protected. We find that this aspect of the matter has not been placed before the Gram Sabha for their active consideration."
The mining project is a joint venture between UK-Based Vedanta Resources which is controlled by billionaire Anil Aggarwal and the state government. It is meant to supply bauxite, the main raw material for aluminium, to an alumina refinery it has set up nearby. The refinery was shut in December because of a shortage of bauxite.
In 2011, the union government had refused environmental clearances to the mining project
The Odisha government had challenged the Centre's decision in the Supreme Court, because it stood to lose thousands of crores in investment.