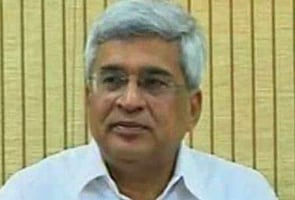 New Delhi:
CPM leader Prakash Karat has written to the President of the country, complaining that the Governor of West Bengal, MK Narayanan, has made remarks that "do not behove a person occupying a constitutional post."
The Governor has said that the violent protests that West Bengal Chief Minister Mamata Banerjee encountered in Delhi earlier this week were a "shocking pre-meditated assault."
Students affiliated to the Left shouted slogans against her as she arrived for an official appointment in Delhi, accompanied by her Finance Minister Amit Mitra.
He was physically abused by the students and was admitted to hospital. Ms Banerjee has been unwell since then and was admitted to a nursing home in Kolkata after she flew home yesterday.
(Read: Mamata Banerjee's condition stable, advised total rest)
Mr Karat asks in his letter to the President, "How is it that Shri Narayanan sitting in Raj Bhavan in Kolkata has come to the unfounded and totally baseless conclusion that there was a pre-meditated assault on the Chief Minister...?"
(Read the full letter)
The Left leader writes, "All over the state of West Bengal, there are widespread attacks going on against the CPI(M) and the Left Parties' offices, leaders and cadres. The Governor's statement has only encouraged these elements. As President of India, it is for you to decide whether such political interventions by the Governor are justified."
In the last 48 hours, the Trinamool Congress has attacked Left offices across West Bengal. Yesterday, a mob carrying Trinamool flags forced its way into Kolkata's famous Presidency College and attacked students and teachers with sticks and spears. Though the Trinamool has denied any links to that violence, a local councillor from the party was filmed at the entrance as the mob scaled the gate in an attempt to break into the university.
(Read)