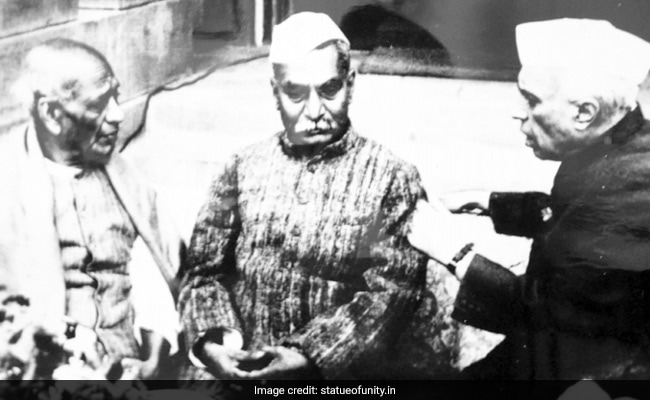 New Delhi / Panaji:
Goa Chief Minister Manohar Parrikar, previously the Defence Minister, has revealed that Sardar Vallabhbhai Patel, who was India's first Home Minister, correctly predicted the wars with China and Pakistan as well as the Doklam issue back in 1950.
Mr Parrikar revealed that Sardar Patel had cautioned Jawaharlal Nehru, India's first Prime Minister, about the Doklam issue in a three-page letter addressed to him. Mr Parrikar said this at a function to mark the 142nd birth anniversary of Sardar Vallabhbhai Patel.
Mr Parrikar said he got an opportunity to read about Sardar Patel in detail when he was defence minister between November 2014 and March 2017.
"I read one of his letters written to Jawaharlal Nehru. In the letter, the subject was about our enemy or adversary along the northern border," Mr Parrikar said, adding that back "In 1950, Sardar Patel had predicted what would happen in 1965 (India-Pakistan war)...the war that happened with China (1962), even the Doklam issue, which has come up in the recent times," Mr Parrikar said.
Admiring Sardar Patel for his foresight, Mr Parrikar said, "He was so accurate and perfect," in his predictions and understanding of the situation along India's borders.
During his speech, Mr Parrikar also made a reference about Kashmir and said that the current situation exists because Sardar Patel's views were not considered.
India and Pakistan have fought wars in 1965, 1971 and 1999. The India-China war happened in 1962. Earlier this year, Indian and Chinese troops were locked in an over two-month-long standoff in Doklam in the Sikkim sector.
(With inputs from PTI)