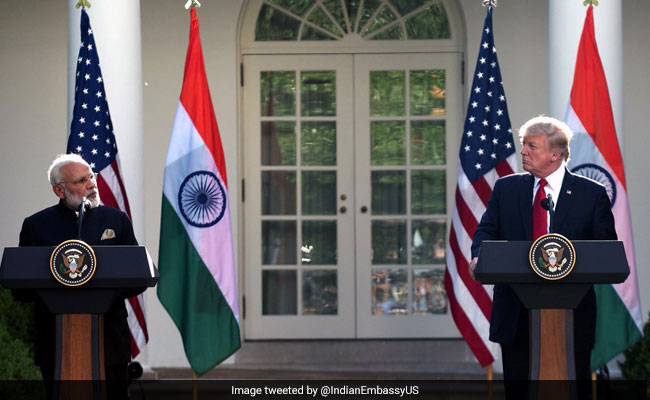 Washington:
The United States on Monday said that India has the "capability and potential" to play a more weighty role in the Indo-Pacific region.
Briefing reporters on the Trump administration's Indo-Pacific Strategy, the Deputy Assistant Secretary of State for East Asian and Pacific Affairs, Alex Wong, said it is in the interest of the United States as well as of the entire region that India plays an increasingly weighty role in the region.
"India as a nation has invested in a free and open order. It is a democracy. It is a nation that can anchor free and open order in the Indo-Pacific region. And it's our policy to ensure that India does play that role and that it becomes over time a more influential player in the region," Mr Wang said.
The use of term Indo-Pacific, as against Asia Pacific previously, by the Trump administration, he said "acknowledges the historical reality and the current day reality that South Asia and in particular, India plays a key role" in the Pacific, in East Asia and Southeast Asia.
"That has been true for thousands of years and it's true today," he said.
"India for sure has the capability and potential to play a more weighty role," Mr Wang said in response to a question adding that this role is on all fronts, whether it is security, economic or diplomatic.
"I think one great example that you've seen recently is that Prime Minister (Narendra) Modi invited the leaders of ASEAN to New Delhi for national (Republic) day," the top State Department official said.
The presence of ASEAN leaders at the Republic Day was a truly significant sign of the increasing ties that India is pursuing particularly in Southeast Asia.
"It is not just India that is pursuing a greater engagement with East Asia and Southeast Asia, there are a number of crisscrossing strategies throughout the region," he said.
The first year of the Trump Administration, he said, was for introducing the strategic concept to the region; which is free and open Indo-Pacific Strategy. The rest of the years of the Trump administration is the implementation of those strategy, he said.