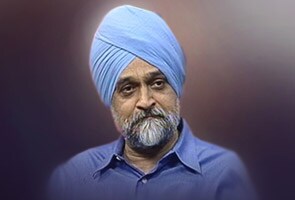 New Delhi:
India is working on getting Dow Chemicals to pay hundreds of crores for the Bhopal Gas Tragedy. The US is lobbying hard for Dow, with a senior government official stating, in an email, that it hopes India's emphasis on Dow will not have "a chilling effect on the investment relationship" between the two countries.
In 1999, Dow bought Union Carbide, whose pesticide plant in Bhopal leaked a poisonous gas which has killed more than 15,000 people since December 1984. The Madhya Pradesh High Court is considering a suggestion that Dow should be made to deposit 100 crores to fund the removal of the tons of toxic waste that still lie in and around the Carbide plant.
Late last month, Montek Singh Ahluwalia, the Deputy Chairman of India's Planning Commission wrote to Michael Froman, the Deputy National Security Advisor of America, who chairs the India-US Economic Dialogue Forum with him. Ahluwalia wanted Froman to back India's petition for a higher limit on the loans it gets from the World Bank. On July 30, Froman wrote back, saying he was "aware of this issue." In a separate paragraph, Froman states, "There is a lot of concern about the noise around Dow..We hope this does not have a chilling effect on our investment relationship."
In his email, Froman does not link the World Bank aid to the Dow reference.
The World Bank has sanctioned India's request. Montek Ahluwalia has told NDTV there is no link between that, and the Dow Chemicals issue. And in Parliament, the Home Minister, P Chidambaram, has made it clear that for the giant clean-up required at the now-defunct Carbide plant in Bhopal, "we will claim restitution from Dow Chemicals, Union Carbide and Eveready either separately or collectively after their liability is fixed,'' said the Minister.
In 1989, the Supreme Court agreed to a settlement by Carbide that saw the Indian government being paid 470 million dollars as compensation for victims. The government plans to file a curative petition now against that decision, and ask Dow for several hundred crores. Part of the government's case will be that the settlement was reached on the assumption that 3000 people died as a result of the gas leak. The actual death toll was nearly six times that.
Dow has always argued that it cannot be held financially liable for the tragedy because Union Carbide had sold its Indian subsidiary to a company named Eveready before the Dow takeover.
The government has also said that it will aggressively push for the extradition of Warren Anderson, the American who was the CEO of Carbide at the time of the gas leak in Bhopal. Earlier this year, a Bhopal court sentenced seven Indian executives of Carbide to two years in prison. They were found guilty of criminal negligence, and were granted bail immediately.