Just 60 km from Jhansi is Rajpur village, the home of Pachwara Bund, a large water body.
Approximately 40 feet deep and providing irrigation for 16 nearby villages, it looked like an oasis in the otherwise desolate Bundelkhand landscape.
And now, after two seasons of no rainfall, Pachwara has dried up, exposing not just the water bed, but also the fragile state of those dependent on it. From a village of farmers, Rajpur has become a village of labourers surviving on MNREGA.
Arti, Shobha, Maneka, Sanjana and Maheshi are sisters aged between 24 and 14 years.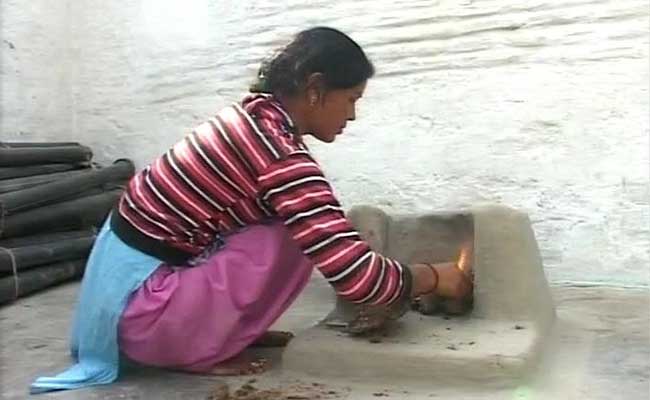 When NDTV visited them, they had just come back from work -- digging a ditch which pays them Rs 162 a day.
The family of five sisters, their parents and a baby brother, was never well-off. The sisters have never been to school. But their parents were always able to feed them.
"We would grow peas and wheat and we would sell enough for our household to run," said Arti.
When the hailstorm hit crops in January, after the drought had damaged the kharif crops last year, the girls' parents gave up.
The rural employment guarantee scheme is the only solution the government has to offer to the drought affected, besides the National Food Security Act, which started this January in Bundelkhand.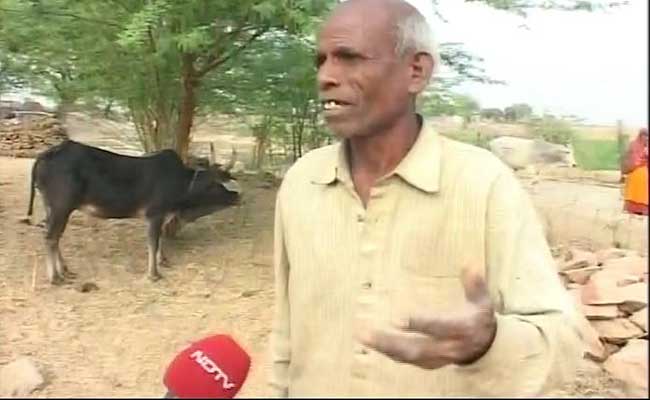 There are also cash compensations starting from Rs 1,500 depending on the amount of land, but MNREGA has been the most viable solution, with the Centre offering 150 days instead of 100 days of work to the drought affected.
"There has been a significant increase in the demand for MNREGA," said District Magistrate Anurag Yadav, confirming that farmers were reduced to labourers. The administration, he said, was ensuring help to them by providing water tankers or improving electricity supply for irrigation.
But such help is difficult to spot on the ground. One farmer, Gurelal, breaks down while talking about how Rs 162 a day is just not enough to keep away thoughts of suicide.
"My stomach burns with hunger. During the day, I distract myself by breaking stones and digging. But at night, my body says it is better to die," he said, adding in English, "I thought it was just a saying, but it is true. A farmer is born in debt, lives in debt and dies in debt."