Sipajhar, Assam:
Highlights
Assam making massive register of citizens to weed out illegal immigrants
People who face difficulties due to migrants from Bangladesh welcome it
But some residents say their lineage records are being ignored
An indigenous Assamese family in a village in the state's Darrang district lost its sole breadwinner last November. The family of Ananda Das, 58, alleges that he was killed by an illegal migrant who lives in a neighbouring village in central Assam.
Upper Kurawa village is located in Sipajhar, an area that has seen a major demographic change over the decades. The Assam government's much-awaited first draft of the National Register of Citizens - published on January 1 - has been a reason of hope and worry for thousands. The list includes the names of 1.9 crore people of the total 3.29 crore applicants, recognising them as legal citizens of India.
"They wanted my father to sell the land. He did not agree and then they forced him...had the NRC (National Register of Citizens) happened earlier, these people wouldn't have dared this and my father would have been alive," Ananda Das's son Kalyan Das told NDTV.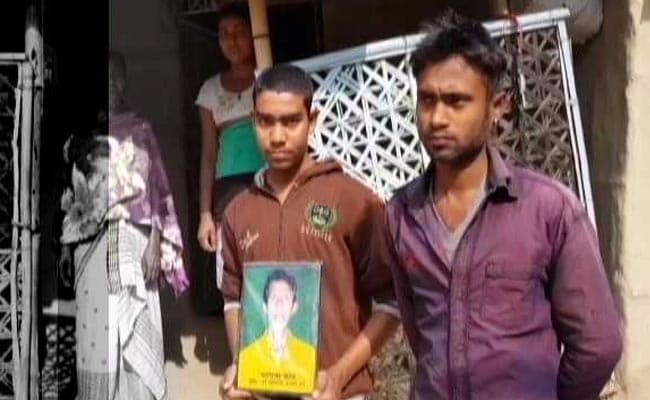 Upper Kuruwa is a village settled by Assamese Hindus for ages. The neighbouring settlement of Gondhiyapathar, inhabited by what locals claim Bangladeshi migrants, came up in 1993. Locals in Upper Kurawa village outraged ever since Ananda Das's murder. Several houses in Gondhiyapathar were torched after his killing.
"These tracts of land were all government grazing reserve but now illegal Bangladeshis have encroached it and they are taking away land of indigenous and thus we have had fights with them," said Naba Rajbongshi, a young local in Sipajhar.
In Gondhiyapathar, the state government evicted the migrants from the government land. They now live in makeshift huts. The Muslim villagers say not all Muslims who speak Bengali and wear a
lungi
are Bangladeshis. "I have all records yet they evicted me," said Mirjamal, another resident of Gondhiyapathar.
Assam has seen a sharp increase in its Muslim population. The population of Muslims has risen from 30.9 per cent in 2001 to 34.2 in 2011 census a change of 3.3 points as compared to the national average of 0.8.
Police records indicate that since 1985, over 93,000 people in Assam have been declared as foreigners. Over 29,000 have been sent back to Bangladesh, nearly 40,000 people are absconding and 20,000 are in detention centres.
"The BJP government has to answer some question at the Supreme Court. They said there are ready 2.39 crore people for the first draft, now all of a sudden the government has published names of 1.90 crore," said Debabrata Saikia, Leader of Opposition in Assam legislative assembly.
"So does the Congress mean to say that even the Supreme Court is playing politics? " asked a senior BJP legislator from Guwahati, Siddhartha Bhattacharyya.
The complex process of identification of illegal immigrants in Assam has been debated and has become a contentious issue in the state's politics.
Get Breaking news, live coverage, and Latest News from India and around the world on NDTV.com. Catch all the Live TV action on NDTV 24x7 and NDTV India. Like us on Facebook or follow us on Twitter and Instagram for latest news and live news updates.