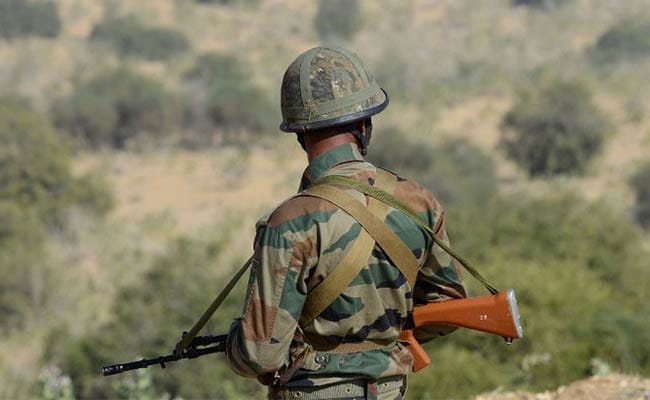 New Delhi:
In a first such initiative, militaries of BIMSTEC member nations barring Nepal today began a week-long anti-terror exercise at Aundh near Pune to enhance cooperation in dealing with the challenge of terrorism in the region.
Indian Army officials said the exercise is focused on boosting inter-operability among the forces and exchanging best practices to contain terror related activities.
The exercise is taking place nearly two weeks after leaders of the BIMSTEC (Bay of Bengal Initiative for Multi-Sectoral Technical and Economic Cooperation) countries, in their summit talks in Kathmandu, resolved to join hands to combat the scourge of terrorism effectively.
The Nepal government has decided against participating in the military drill.
The BIMSTEC is a regional grouping comprising Bangladesh, India, Myanmar, Sri Lanka, Thailand, Bhutan and Nepal. The grouping accounts for 22 per cent of the global population, and has a combined gross domestic product of USD 2.8 trillion.
The officials said special "tactical level" anti-terror operations will be practiced in semi urban setting.
"It is the most significant military exercise in the region in recent years," Indian Army spokesperson Col Aman Anand said.
India has been pushing for making the BIMSTEC a vibrant form for regional collaboration as cooperation under the SAARC (South Asian Association of Regional Cooperation) framework was not moving forward.
Citing continuing support to cross-border terrorism from Pakistan, India has been maintaining that it was difficult to proceed with SAARC initiative under current circumstances. BIMSTEC excludes Pakistan.
During the Kathmandu summit, the leaders deliberated on a range of issues including ways to effectively deal with terrorism and radicalisation.
India had organised the BIMSTEC Leaders' Retreat in Goa in October 2016 during which the grouping had endorsed New Delhi's effort to corner Pakistan on terror.