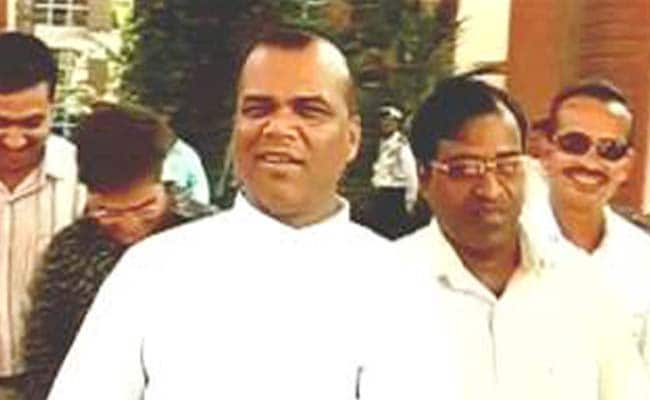 Days after BJP government in Goa resolved to grant pardon to Francisco Pacheco, documents show that the convicted legislator had given hypertension and an ailing mother as reasons to get the pardon.
"That he has an aged mother who is more than 89 years of age and is having multiple health complications and has undergone a number of surgeries in the recent past and she requires constant care and aid. He being the only made adult member in the house and his long absence has caused undue hardships to his mother whose health has stated deteriorating," says a cabinet note signed by Goa Chief Secretary R K Srivastava.
It further adds, "The petitioner himself has been a patient of hypertension and high blood pressure and requires frequent medical supervision and monitoring. Due to his incarceration he is unable to get the medical supervision and monitoring required to keep his health parametres in proper range on account of which he is facing a lot of health issues."
The legislator has also used the mental health of his children to justify his need for pardon.
Mr Pacheco - a former archives and archaeology minister - is the president of the Goa Vikas Party, which is part of the ruling BJP-led coalition in Goa. He was jailed on June 1 after the Supreme Court upheld his conviction in a 2006 case, in which Mr Pacheco was accused of assaulting a government employee.
Mr Pacheco has several other cases against him - the charges include extortion, assault, bigamy and money laundering.
A Catholic, Mr Pacheco is of strategic importance to the BJP, in order to attract the minority vote, especially in the Catholic-dominated constituencies of South Goa.
The Goa Cabinet invoked Section 161 of the Constitution to justify the pardon - the section grants a Governor the power to pardon suspend, remit or commute sentences in certain cases. "Everybody has signed it. It is now up to the Governor to decide," Environment and Forests Minister Alina Saldanha said.
Justifying the Cabinet's resolution to seek pardon for Mr Pacheco, Deputy Chief Minister
Francis D'Souza
said assaulting a government servant was a "minor offence" and that the pardon as in sync with the government's healthy disposition towards prison reform.
Read Mr Pacheco's Petition: