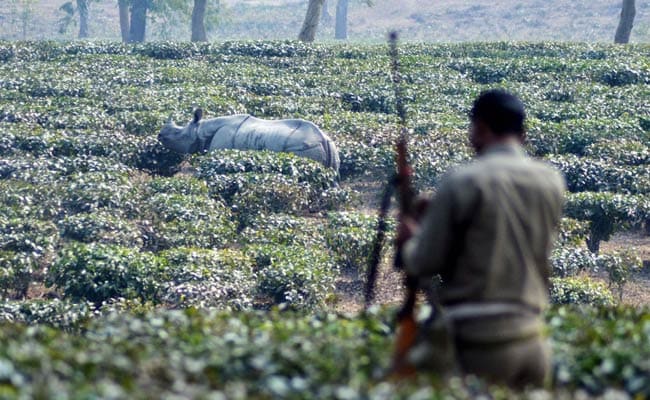 Dispur, Assam:
Kaziranga, the world's biggest reserve for the endangered one-horned rhinoceros, purveyed great news recently - a headcount showed 2401 rhinos, up from 2013's count of 2,329.

But there are other statistics that show the battle to save the engendered species is placed precariously. In the last five years, though nearly 250 people have been charged with poaching in and around the national park in Assam, not one has been convicted.

That fact was uncovered by wildlife activist Rohit Choudhury who use the Right to Information to check on how criminal cases filed against poachers have progressed. This year alone, 12 rhinos have been killed so far; 250 have been poached in the last decade, with the toll increasing every year.


"Sometimes, the FIRs filed and the subsequent investigation lead to instances where the poachers end up getting away scot-free. The police needs to be trained about the provisions of the Wildlife Protection Act, and the cops, activists and the judiciary need to work together on this," warned Mr Choudhury.
The increase in the number of rhinos is attributed by the government to a concerted effort to correct earlier weaknesses. Forest guards have been given better working conditions, salaries, and modern weapons. In the past, they had complained about having to patrol barefoot with old rifles and without raincoats. A forest protection force dedicated to Kaziranga has also been created to combat the trespassers who are often armed with modern automatic weapons.
The thick-skinned, one-horned Indian rhinoceros is one of the five surviving rhino species in the world.
The global conservation group WWF estimates there are less than 3,000 rhinos left in the world. They are found mostly in northeastern India, with a few hundred in neighbouring Nepal.
Inside Kaziranga, they live in swamps, forests and tall thickets of elephant grass, where poachers hide before trapping them with poison or just shooting them dead.
Their horns, traded in the international black market for their medicinal value, fetch up to 10,000 dollars, according to some reports, with a considerable demand from China and Southeast Asian countries, wildlife experts say.