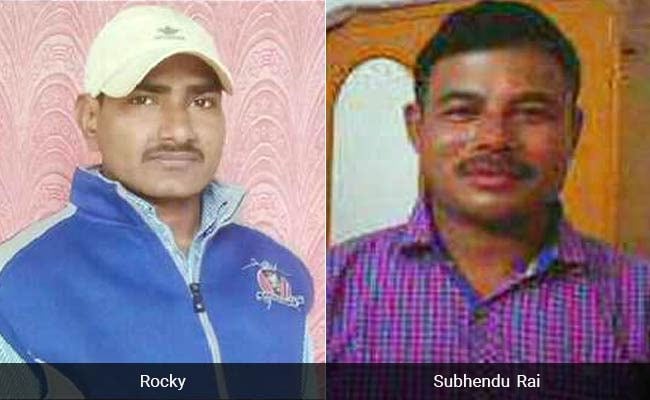 Jammu:
Constable Subhendu Rai of the Border Security Force was driving a bus with about 30 personnel on board on Wednesday, when two Pakistani terrorists attacked it at a bend on the highway south of the Banihal tunnel, about 10 km from Udhampur in Jammu.
While one terrorist took position on a hill and began firing, the other stopped the bus and opened fire from the front.
Constable Rai was injured, but he prevented the terrorist, later identified as a Pakistani called Noman, from entering the bus. The BSF said the injured constable hung on to the driver's door, ensuring that the terrorist could not get in.
Noman then went around the bus constantly firing at its back and sides from his AK-47 rifle and again attempted to get into it from one of the other doors.
This time Constable Rocky, who was seated on a front seat on the left side of the bus, engaged Noman with his INSAS rifle, emptying his magazine.
Noman fell to the bullets, said the BSF, but not before he had lobbed a grenade near the door of the bus.
Both Constable Rai and Constable Rocky died of bullet wounds, averting major casualties by disregarding personal safety. Another jawan has head injuries and is unconscious in hospital. His condition has been described as critical.
None of the BSF personnel on the bus could get off while the firing was on. It ended when the other terrorist, seeing that Noman was dead, fled.
Naved
was arrested hours later after being overpowered by a group of villagers he had taken hostage. He was interrogated through the night and has allegedly said that the two terrorists entered India through the Kashmir Valley about 45 days ago.
He allegedly told interrogators that he was trained by the Pakistan-based terror group, the Lashkar-e-Taiba.