New Delhi:
Highlights
"I am a stubborn lady. I will not answer," Jaya Bachchan said
Naresh Agrawal, who quit Samajwadi Party, had targeted Mrs Bachchan
Union minister Sushma Swaraj also condemned Mr Agrawal's remarks
Jaya Bachchan on Tuesday refused to rise to the bait when asked to react to former Samajwadi Party colleague Naresh Agrawal's
widely-condemned comments
describing her as "someone who used to dance in films". The actor-politician said to reporters: "I am a stubborn lady. I will not answer."
Naresh Agrawal, who quit the Samajwadi Party and
joined the BJP
after being denied a chance to contest the Rajya Sabha election, targeted Jaya Bachchan on Monday at a press conference where his move to the BJP was announced.
Seething with resentment
over being passed over in the race for the upper house of parliament, Mr Agrawal said: "For somebody who used to dance in films, act in films, I was denied a ticket (for Rajya Sabha). I did not find it appropriate."
The Samajwadi Party, which has the numbers to win only one Rajya Sabha seat from Uttar Pradesh, chose Jaya Bachchan, 69, over Mr Agrawal this time.
Criticised by political parties across the board and lacerated on social media for his barb at Jaya Bachchan, Mr Agrawal on Tuesday expressed "regret" for the comment. "If anyone was hurt by my comments, then I express regret," he told reporters. Asked whether he was apologising, the politician shot back, "Do you understand the meaning of
khed
(regret)?"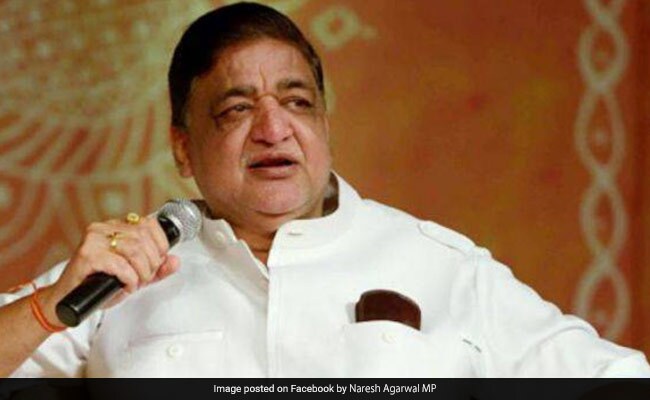 He was sharply criticised even within the party he was just welcomed into with fanfare. Foreign Minister Sushma Swaraj tweeted her strong disapproval: "Naresh Agrawal has joined BJP. He is welcome. However, his comments regarding Jaya Bachhan ji are improper and unacceptable."
Anil Vij, a Haryana minister, remarked that Mr Agrawal "has not got over the culture of his previous party. He will take some time to adapt to our party's culture."
A compulsive party hopper, Mr Agrawal started his political journey with the Congress and was part of successive BJP governments in UP in the 1990s. He debuted in the Rajya Sabha when he switched to Mayawati's Bahujan Samaj Party (BSP). Later he went to the Samajwadi Party and served a full term as its Rajya Sabha member.
The biennial election to 10 Rajya Sabha seats in Uttar Pradesh will be held on March 23. In the 245-member Upper House of Parliament, Uttar Pradesh has 31 seats.
The BJP, which swept the UP polls last year, has votes to win eight Rajya Sabha seats. It has fielded 11 nominees.
Get Breaking news, live coverage, and Latest News from India and around the world on NDTV.com. Catch all the Live TV action on NDTV 24x7 and NDTV India. Like us on Facebook or follow us on Twitter and Instagram for latest news and live news updates.