Highlights
The 'two fingers test' of checking vaginas for elasticity is violative
Raped women are subjected to this test and have even lost their cases
'Two fingers admit easy' is the verdict given by doctors after the test
*All names have been changed to protect the identity of the survivors
In Madhya Pradesh's Dewas district, nearly five hours from Bhopal, Kannubai*, 36, describes how she was raped at knife-point while her husband was away and her children asleep.
At the police station, when she went to file the report, she was asked to swear by on the water of the holy Ganga that she wasn't lying. "He (the policeman) asked, do you know what rape is, do you know what sex is? I said I have four children, three boys and one girl. He then started saying some ugly things," she recalled.
The rape, and that conversation took place in 2013, the same year the Supreme Court had declared that the two-finger test, in which doctors and nurses examine rape survivors' vaginas for elasticity, is violative to women.
And yet, at the local government hospital, the doctor inserted two fingers into her vagina.
Kannubai's medical report, reviewed by NDTV, states that she is "used to sexual intercourse" besides mentioning that her vagina "easily admits two fingers".
Kannubai lost her case in court.
The enduring presence of the test is in violation of not just of the Supreme Court, but of central government guidelines issued in 2014, in the aftermath of the Nirbhaya case, mandating doctors to display sensitivity while examining rape survivors.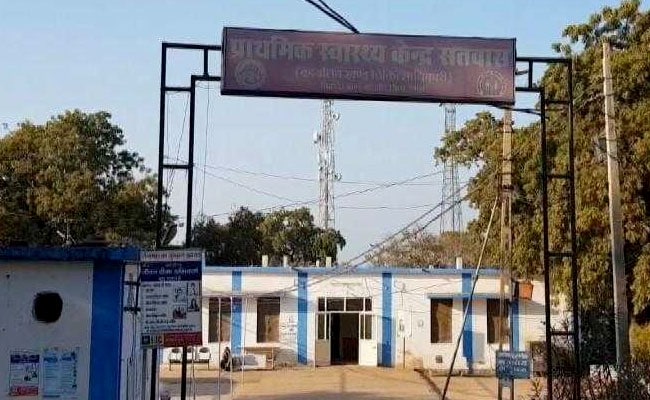 One of the key changes that the new protocol brought was a ban on the two-finger test, the findings of which often comment on the survivor's past sexual experience, creating doubts about their complaint.
Only a handful of Indian states adopted the guidelines; Madhya Pradesh, where Kannubai lives, is one of them.
But an NDTV investigation found that in Madhya Pradesh and Uttar Pradesh - another state which adopted the new protocol - the traumatic practice of the two-finger test on rape survivors still continues, sometimes with deleterious effect on their cases.
As with Kannubai, Karishma*, 29, also from Dewas district lost her case. Raped by a fellow villager in 2014 when she was going towards her fields, she was subjected to the two-finger test.
"The doctor just put two fingers in my vagina and wrote it in the medical. It was not a good medical. It may have led me to lose my case", Karishma told NDTV.
Asif Sheikh, Director of Jan Sahas, an NGO that works for rape survivors and provides them legal aid in four Indian states says "If the two finger test is mentioned in the (medical) report in such cases it will be of no help and does not lead to any conviction."
Survivors who are subjected to the test are unaware of the ban, and of the impact it might have on their cases till it is too late.
Vineetabai*, 36, from Khargone district, raped by a local godman in 2016 did not know that her medical report stated she was "habituated to sexual intercourse". When we told her, she was taken aback. "I have a relationship with my husband, but that does not mean someone else can violate me. Something wrong happened that's why I went ahead and reported it (the rape)," she told NDTV.
Vineetabai is a mother of four and is currently expecting another child.
Routinely, married women with children are described as "habituated to sex" by examining medical staff.
In total NDTV reviewed eight medical reports across three districts of Madhya Pradesh - Dewas, Khargone, and Ujjain. In all the cases, the rape survivors were married and had children, and yet were described as "habituated to sex", or "vagina admits two fingers easily."
Dr Poonam Mathur, assistant professor of gynaecology at Indore Medical College told us that the new rules have yet to filter to the grassroots. "One of the factors is that they (doctors) have been doing it for several years and continue to do it. Second is, ignorance. They don't know that the current rules are applicable, they need to have an update about the current scenario," she said.
In Uttar Pradesh, another state which adopted the new guidelines, we came across another commonplace phenomenon - rape survivors face not just institutional biases, but pressure from the community.
Sumanbai*, 21, from Jhansi, was raped in 2016 by her uncle who lives next door. Before being subjected to the two-finger test, Sumanbai was dissuaded from getting examined by her doctor at the local government hospital.
"She (the doctor) told me to not get the medical test done as my family would be put to shame and everybody would judge me," she said.
The new guidelines explicitly state that women survivors should be given therapeutic care and counselling besides being examined for evidence of rape. In all of this, the informed consent of the survivor is paramount.
Sumanbai broke down as she told us that she continues to receive threats from the accused. "I could not give my college examinations. I can't leave the house because he threatens me", she said, holding back tears.
Not all those who undergo the two-finger test lose their legal battles. Tarunibai*, 42, from Ujjain in Madhya Pradesh, raped by her neighbour won her case, even though her medical report stated "vagina admits two fingers easily" and that she is "habitual of intercourse".
She was a grandmother of one when the incident happened.
It was only after she won her legal battle that her immediate family accepted her claims of rape. But she continues to be humiliated by her neighbours. "No one talks to us. If there is any function, they don't even invite us," she says.
NDTV also reviewed three medical reports from Chittorgarh, Rajasthan, a state which has yet to adopt the new guidelines, which includes descriptions like "nothing is suggestive that she is a virgin" and "two fingers admit easily".
Vrinda Grover, advocate and member of the committee which framed the medico-legal guidelines issued by the health ministry told NDTV that these tests amount to medical malpractice. "It is barred by law," she said.
When contacted, Union Health Ministry officials told NDTV that they will take action if it comes to their notice that the test is still prevalent.