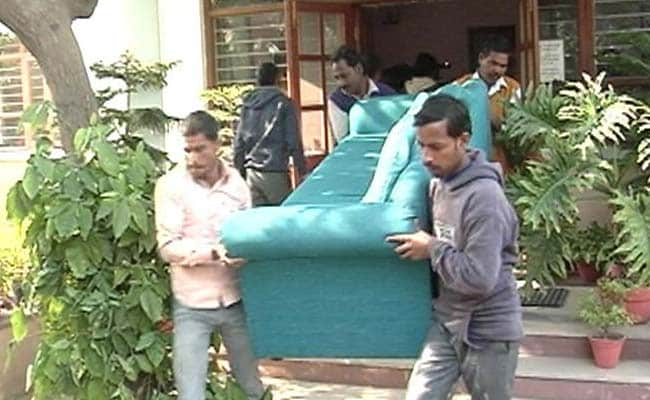 Highlights
Congress MP Adhir Ranjan Chowdhary evicted from his bungalow in Delhi
Chowdhary had petitioned the Supreme Court against the eviction
Chowdhary had refused to move to new house allotted to him last year
New Delhi:
Congress parliamentarian Adhir Ranjan Chowdhary began the week watching his belongings being
taken out of the bungalow
in Delhi he had lived in for four years. He ends the week with more embarrassment. "Have some dignity," the Supreme Court told him today, dismissing his request to keep the house longer.
"Will someone else come and tell you to quit the house?" Chief Justice of India, TS Thakur, questioned.
The
high court had also rejected
the 59-year-old politician's petition and ordered him to vacate the bungalow.
Officials say the former minister and four-time lawmaker from West Bengal had ignored multiple warnings.
Exactly a year ago, after the Congress lost power, Mr Chowdhury was allotted a different home. But he refused to shift there, claiming that the house was already occupied. He reportedly rejected three more alternatives.
On Tuesday, officials drove the message home by snapping power and water to the bungalow as Mr Chowdhury, known for his strident interventions in Parliament, raged helplessly. Faced with a determined eviction team, the politician's staff carted out his sofa, tables, chairs and photos - including one of all Lok Sabha parliamentarians - from the housing complex for ministers in Chanakyapuri.
Mr Chowdhury has written to Lok Sabha Speaker Sumitra Mahajan that his dignity and prestige have been "severely injured" and he would like to move a privilege motion.
He has reportedly said in the letter that on the day of the eviction, he was left in "total darkness in a winter night with his seven-year-old daughter who does not have access to hot water for bathing or lights to complete her homework."