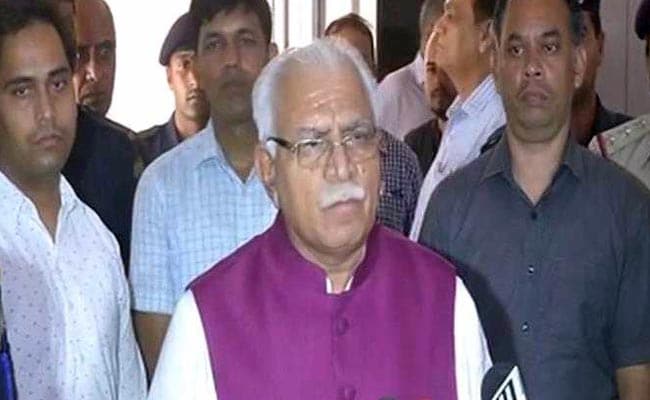 Chandigarh:
Haryana Chief Minister Manohar Lal Khattar has announced a new scheme under which one can pay just Rs 200 and get a domestic power connection in any rural area of the state while the remaining amount can be paid in easy instalments of Rs 100 to Rs 200, an official release said today.
At present, one has to pay between Rs 3,000 and Rs 4,000 to get a power connection. "The state government has initiated several schemes which have helped in reducing the losses of the Power Department by 7 per cent," Mr Khattar said, as quoted by the release.
Villages where line losses have been reduced by 20 per cent are getting 24-hour power supply. Four districts Panchkula, Ambala, Gurugram and Faridabad, are getting 24-hour power supply.
The Haryana government would fulfil its promise to provide 24-hour power supply all over the state in the next two years, he said.
"The previous governments had been only instigating the people not to pay their bills, but we are explaining and encouraging them to pay bills," he added.