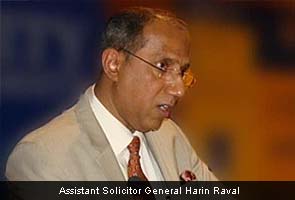 New Delhi:
After scripting a mega scandal for the government, Harin Raval has resigned as Additional Solicitor General. Sources say that his exit may soon be followed by that of Attorney General GE Vahanvati, who Mr Raval accuses of lying to the Supreme Court.
Like many others in the government, it is the CBI's investigation into the coal scam that has created a thick cloud cover for the careers of both Mr Raval and Mr Vahanvati.
The CBI has admitted that the report it submitted in March to the Supreme Court, which is supervising the coal enquiry, was vetted by Law Minister Ashwani Kumar, and two bureaucrats from the Prime Minister's Office and the Coal Ministry.
The problem is that Mr Vahanvati and Mr Raval suggested the opposite in court last month.
In a letter that doubles up as a wrecking ball for the government, Mr Raval sent a letter last night to the Attorney General, documenting their denials in court. "You had deemed it appropriate to take a stand that the contents of the status report were not known to you, which fact you knew to be incorrect. On account of your statement, I felt embarrassed and was forced to take a stand in the court consistent with your submission," he wrote.
(
Read letter
)
His letter was written, sources say, when it became clear to him that the government would make him the fall guy for its alleged attempt to impede the CBI's investigation into why valuable coal fields were allocated, without background checks or a bidding process, to private firms.
At a meeting on March 5, Law Minister Ashwani Kumar saw a draft of the CBI's report and asked for changes. Mr Raval and Mr Vahanvati were present.
But days later, Mr Vahanvati told the Supreme Court he had not seen the report and was unaware of its contents. Mr Raval said the report, in a sealed cover, had not been seen by anyone in the government.
The Supreme Court has today asked the CBI to explain that categorical statement by Mr Raval at the next hearing on May 6.