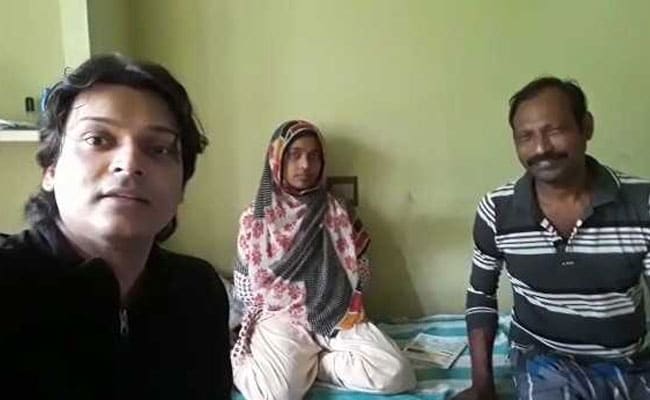 NEW DELHI:
Hadiya, the 24-year-old Kerala woman who converted to Islam and married a Muslim man, is an example of "psychological kidnapping", the country's anti-terror agency National Investigation Agency, NIA, told the top court on Monday. The NIA also cited two criminal cases registered against Hadiya's husband, Shefin Jahan, to argue why the court should not go by her statement. But the top court shot back, telling the NIA that it could react if someone was committing a crime. But is there, the court asked, any prohibition in law that an adult cannot fall in love and marry a criminal?
The top court repeatedly underlined during Monday's hearing that Hadiya, who was Akhila Ashokan before she converted to Islam, was an adult who should be free to decide who she wanted to marry. On the next date of hearing, the court will hear her version, in person, of how and why converted to Islam and then marry a Muslim man in Kerala last year.
A bench, led by Chief Justice of India Dipak Misra, said the court would take a final call on the high court verdict that cancelled her marriage to ascertain if she had taken the decisions on own volition.
Hadiya's marriage was taken to court by her father, who alleged that the marriage was a form of recruitment by ISIS that is gaining currency in Kerala.
In May, the Kerala High Court annulled Hadiya's marriage and ordered her to return to live with her parents. Her husband has appealed against the annulment.
The NIA had come into the picture on orders of the Supreme Court that asked the agency to probe if there were organised groups preying on vulnerable Hindu women to recruit them as terrorists.
Right-wing groups insist there was and call the conspiracy "love jihad".
The Kerala police had passed on 90 cases of inter-faith marriages in Kerala over the last two years.