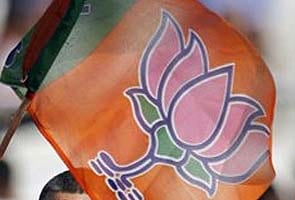 Amreli:
A BJP leader in Gujarat allegedly slapped a government doctor and threatened to kill him yesterday, after the doctor refused to take his phone call while on duty. An FIR has been lodged against Naran Kachadiya, a BJP Member of Parliament (MP) from Amreli, by Dr Bhimji Dabhi, police said.
The incident took place on Monday morning at Amreli Civil Hospital, where one of Mr Kachadiya's relatives is undergoing treatment, according to the police.
"A relative of Mr Kachadiya is being treated at the trauma centre of the Civil Hospital here. After tending to the MP's relative, Dr Dabhi went to attend an emergency case," police said. Since he was busy with the new patient, Dr Dabhi declined to attend the MP's phone call, stating that he was on duty, they added.
Angered by this, Mr Kachadiya is reported to have arrived at the hospital along with 15 of his followers. According to the police, he then proceeded to threaten the doctor and slapped him.
However, Mr Kachadiya offered a completely different version of the incident when contacted. He alleged that he had received complaints that doctors at the Civil Hospital were not attending properly to poor patients.
According to him, one of the patients waiting to be treated called him with a complaint against the doctors; he asked her to pass the call on to Dr Dabhi. The MP alleges that the doctor refused to take his call. He also claims that the doctor refused to meet him when he visited the hospital to intervene on behalf of the poor patients.
He asserts that he had neither slapped the doctor nor threatened him. He did admit that he had an altercation with the doctor though. "There was a verbal altercation between me and the doctor, but allegations that I slapped him are false and I have neither given any threats to him, (sic)" Mr Kachadiya told PTI.
When asked why he did not file a cross-complaint against the doctor, the MP said, "I don't want to file a complaint against the doctor. I am a public representative".