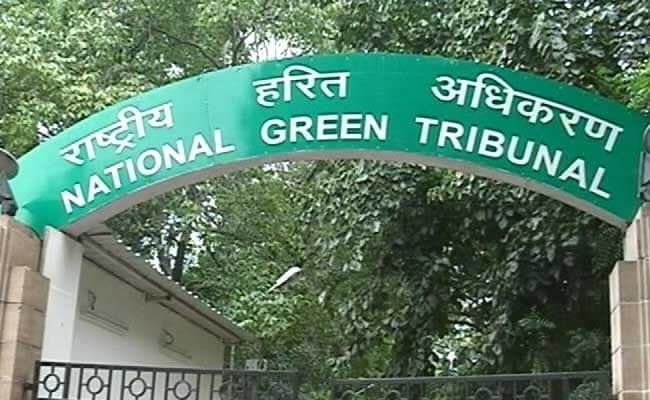 New Delhi:
The National Green Tribunal has directed the Ministry of Environment and Forests (MoEF) to inform it about the status of implementation of its stop work order at the Polavaram project.
A bench headed by NGT Chairperson Justice Swatanter Kumar asked the counsel for the Environment Ministry to submit a status report on the project and the Office Memorandum issued by it for stopping the work, by the next date of hearing on September 5.
The ministry had issued stop-work order in 2011 due to non-compliance of the condition for environment clearance, that is by conducting a public hearing in Chattisgarh and Odisha.
But the Environment Ministry last year decided to keep the stop work order in abeyance for a year, which expired in June this year.
"Counsel appearing for the MoEF prays for further time to take instructions. We hardly find any reason for the same.
However in the interest of justice, we grant last opportunity making it clear that in the event of default, the concerned Officer of the Ministry shall be present before the Tribunal on the next date of hearing," the bench said.
The tribunal was hearing a petition filed by one Dari Linga who has alleged that Andhra Pradesh government was constructing the Polavaram project in gross violation of environmental laws.
The tribunal had earlier ordered a joint inspection of the Polavaram dam construction site by the Andhra Pradesh government, state pollution control board and Polavaram Project Authority following a complaint about dumping of mud in the West Godavari district.
Polavaram, which the AP government claims is the "lifeline of the state", has been declared as a national project under the AP Reorganisation Act, 2014.
"The central government shall execute the project and obtain all requisite clearances, including forest, environmental and rehabilitation and resettlement. The Union should take under its control the regulation and development of Polavaram," the Act says.
Accordingly, the Centre constituted the Polavaram Project Authority (PPA) for the purpose. The state government, however, has not handed over the project to the PPA and has been going ahead with the execution for the last two years.
(This story has not been edited by NDTV staff and is auto-generated from a syndicated feed.)