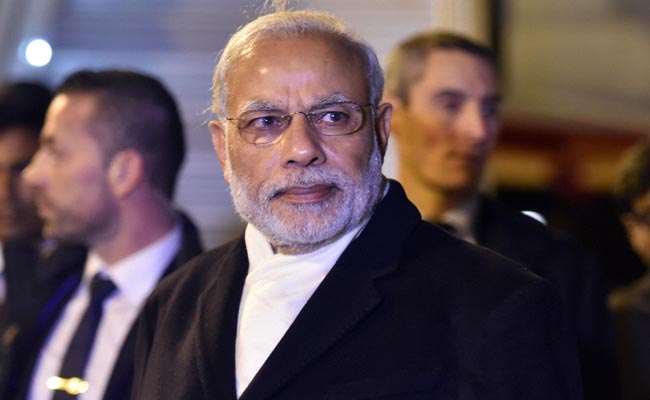 New Delhi:
After a doctored picture of Prime Minister Narendra Modi's aerial survey of Tamil Nadu floods was released by the Press Information Bureau, the government has come out with Standard Operating Procedure (SOP) for coverage of VVIP events.
The Information and Broadcasting Ministry has issued an order which mainly deals with the SOP regarding coverage of Prime Minister's assignments which says, "No join up and merging of two images will be done under any circumstances of any coverage."
Last month, the ministry had faced flak after the Press Information Bureau, a department under it, posted a doctored photograph of PM Modi surveying Tamil Nadu floods from a helicopter. The PIB later expressed regret, saying that a technique of "merging" two pictures was used in the photo.
In an attempt to ensure that such errors don't recur and there is accountability of the officers concerned, the ministry has listed over two dozen rules in the SOP laying down the drill for various photography-related assignments.
Among the various procedures laid in the SOP, for all type of assignments, the Photo Division should be informed a day in advance, if within Delhi, and seven days advance, if it is outside Delhi. The SOP also lists the role of various officers in carrying out that work. For assignments of the Prime Minister, the SOP lists that four photographic officers and four senior staff members would be special duty in morning and evening shifts at 7 Race Course Road.
Images of Prime Minister's event will be released to press through Directorate of Public Relations, PIB only after it is finally approved by the PMO, the SOP states. It also adds that Photo Division will never issue soft copies of Prime Minister's coverage to anyone and only hard copies are to be issued under pricing scheme to the individuals for personal file records only. Referring to the issuing of the merged picture last month, a senior I&B ministry official said that this practice was followed during the previous governments as well but has been discontinued now.