New Delhi:
Today is noted danseuse and Padma Bhushan recipient Mrinalini Sarabhai's 100th birthday and in honor of the legendary dancer Google is depicting her in a Google Doodle by Sudeepti Tucker. Mrinalini Sarabhai is shown with her signature parasol, standing proudly in the auditorium Darpana Academy of Performing Arts where her students are also dancing on stage.
Sarabhai was born in Kerala, spending her early years in Switzerland. In school, she was introduced to Dalcroze Eurhythmics, a system of introducing musical concepts through movement. She spent time studying acting at the American Academy of Dramatic Arts. She once said, "From the moment of my knowledge of existence, I claimed the dance as my own life. It shaped the entire consciousness of my being and it never changed.."
Fondly known as Amma, she was trained in Bharatnatyam, Kathakali and Mohiniyattom, Mrinalini Sarabhai was educated at Shantiniketan under Rabindranath Tagore. She was married to the architect of India's space programme, Dr Vikram Sarabhai.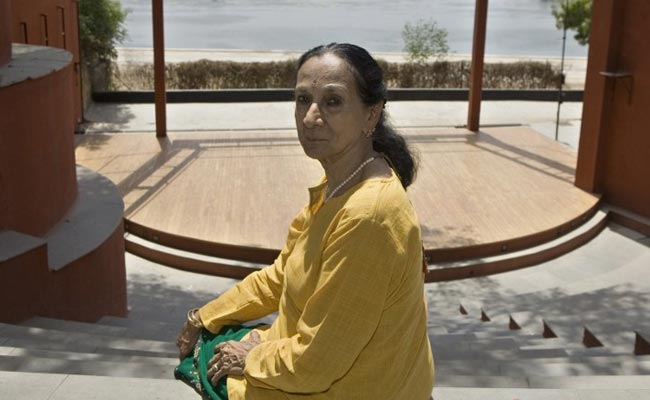 Apart from being a classical dancer, she was also a poet, writer and environmentalist who played a leading role in the social and art scene in Ahmedabad. She was inspired to choreograph more than three hundred dance dramas with a strong base of classical tradition behind them. Prime Ministers and Presidents were often in the front row seats of her performances.
In a post explaining the doodle, Google wrote, "Today's Doodle celebrates Indian classical dancer Mrinalini Sarabhai, who quickly developed her own technique, spirit, and strength by training at a young age, studying both the South Indian classical dance form of Bharatanatyam and the classical dance-drama of Kathakali."
She danced away into the light on January 21, 2016 at the age of 97.